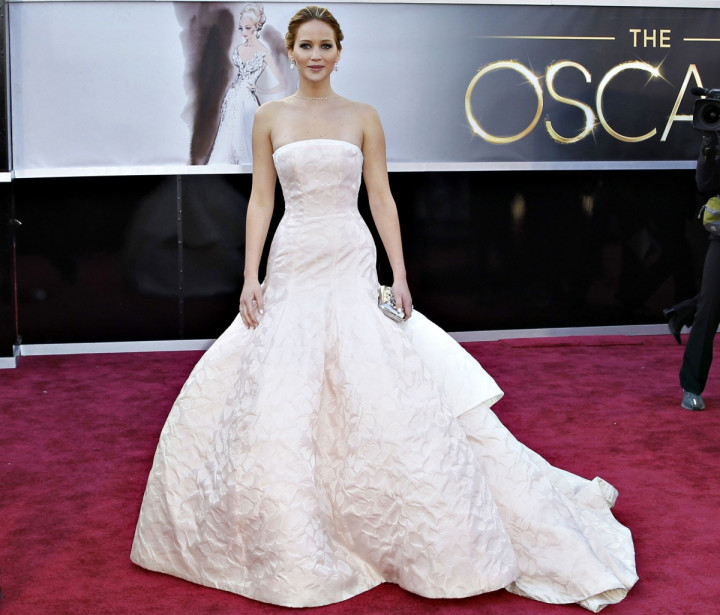 After the stressful last few weeks Jennifer Lawrence has had, it looks like things may be finally turning around for the Hollywood actress.
The Hunger Games star, whose nude photos were recently leaked online, has been named the Glamour magazine's World's Best Dressed Woman.
Lawrence beat off stiff competition from Lupita Nyong'o and Kristen Stewart in the publication's annual poll after being voted to the top by readers.
The 24-year-old Oscar winner climbed an impressive 47 places on the list, having charted at number 48 in 2013.
Other notable entries include Emma Watson, Kate Middleton, Cheryl Fernandez-Versini and Blake Lively.
Her new title will be a welcome distraction for the actress who, along with other female stars Victoria Justice, Jill Scott and Kate Upton, was a victim of the iCloud hacking scandal.
The breach of privacy led to scores of images allegedly stolen from their iCloud accounts leaked online.
"This is a flagrant violation of privacy," Lawrence's representative said in a statement.
"The authorities have been contacted and will prosecute anyone who posts the stolen photos of Jennifer Lawrence."
In September, Lawrence made the Guinness World Records after becoming the highest-grossing action movie heroine of all time.
Her impressive feat was thanks to her role as District 12 tribute Katniss Everdeen in The Hunger Games movie franchise.
"The phenomenal success of the first two movies in The Hunger Games franchise have grossed more than $1.52bn (£928m) total internationally," a statement from the company read.
Glamour Magazine Most Beautiful Woman 2014 Top 10
Jennifer Lawrence
Lupita Nyong'o
Kristen Stewart
Emma Watson
Blake Lively
Angelina Jolie
Kate Middleton
Katy Perry
Jennifer Aniston
Emma Stone