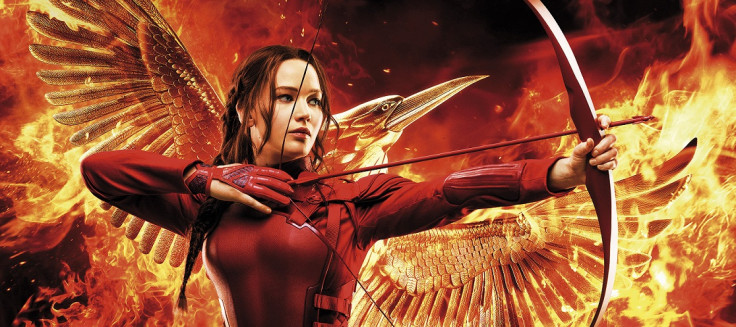 Ocean's Eleven reboot looks like it is ready for an all-female squad headed by Sandra Bullock following in the footsteps of Paul Feig's Ghostbusters. The previously George Clooney-led franchise is now reportedly in talks with actress Jennifer Lawrence to star in the remake of the 2001 hit crime thriller alongside Sandra Bullock.
Originally starring A-listers such as Brad Pitt, Julia Roberts, and Matt Damon alongside George Clooney, the Ocean's Eleven reboot is set for a gender-swap treatment. If the report by The Tracking Board of Lawrence being on board is any indication, this casting would see the actress re-team with her Hunger Games writer-director Gary Ross for the spin-off.
Based on the concept by Ocean's series producer Jerry Weintraub, the spinoff is rumoured to follow the story of Danny Ocean's sister — played by Bullock — who along with her squad of thieves is on a mission to "steal a necklace from the Met Ball and frame a crooked gallery owner." If the reports of the X Men: Apocalypse actress joining the squad turns out to be true, Lawrence would most probably play Bullock's right hand, bringing back some major Pitt memories.
Considering the film is still in its nascent stage with the idea leaning more towards a spin-off than a reboot, the new Ocean's Eleven movie might as well do good with an all-star cast like its previous instalments in 1960 and 2001. If rumours are to be believed, former Danny Ocean aka George Clooney might also make an appearance in the yet-untitled Ocean's movie. While the news of the spin-off – ideated by Steven Soderbergh, Clooney and Weintraub – was announced in October, the filming is scheduled to begin next autumn.
Going by the current reboot trend in Hollywood, the female-fronted caper would probably be able to bank on the star power of Bullock and Lawrence to deliver another memorable crime-thriller.