Jennifer Lopez broke down in tears on live TV as she revealed that there was a time she feared she would not become a mother.
The 47-year-old, who has two children with singer Marc Anthony, was appearing on The Today Show as part of a promotional tour for her new NBC cop show Shades Of Blue.
"I didn't have kids till later," she explained. "I almost thought it wasn't going to happen for me. I'm very aware I was blessed with that. It could have been something different."
Breaking down in front of the cameras she added: "Don't make me cry, it's early and I'm tired."
Describing her 9-year-old twins Max and Emme she said: "They just made my life so much better. I'm forever grateful that. I don't take it for granted one day."
Lopez and her ex-husband, Marc Anthony, welcomed the children in February 2008, and the star has been known to share pictures of the pair on Instagram.
In May 2015, Jennifer opened up about motherhood in an interview with Ellen DeGeneres Pop Sugar reports.
"I love my kids," she said. "I wish I would have four or five more. "The fact that you get to love somebody unconditionally in that way and not even care if they love you back — you just love them so much. Like that relationship, that's the biggest blessing in the world."
While motherhood is a priority for Lopez, her love life is also a focus.
Revisiting The Ellen Show this week to promote Shades of Blue, the actress who recently hit the headlines for her alleged romance with singer Drake, when pressed as to the nature of their relationship told host Ellen, he was just one of her "good friends."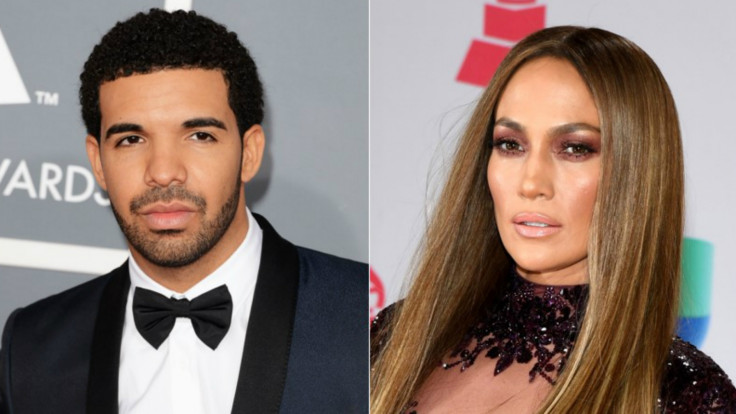 Lopez noted that when she started dating Casper Smart, she was immediately "labelled" as a woman who fell for younger men, an implication she strongly rejects.
"Because I dated Beau [Casper Smart], and he was younger—and he was the first guy I ever dated who was younger than me—I got labelled right away," she began.
"If there's somebody older, they're older. If they're younger, they're younger. It doesn't matter. It's just whether I'm attracted to them or not—attracted to their spirit, their soul, their energy, whatever," she explained, going on to reveal she has a crush on former One Direction star Harry Styles.
Outside Shades of Blue, the Dance Again singer is recording a new Spanish-language album, preparing to star in the next NBC musical Bye Bye Birdie Live and she has her Las Vegas show All I Have.
Lopez, who began her career as a dancer for the likes of Janet Jackson, is also due to begin work as an executive producer on a new series called World Of Dance in collaboration with dancer Derek Hough, actress Jenna Dewan Tatum and singer Ne-Yo.
The show "brings the world's elite dancers together to compete in epic battles of artistry, precision and athleticism," according to a press release.
World of Dance will debut this spring on NBC.