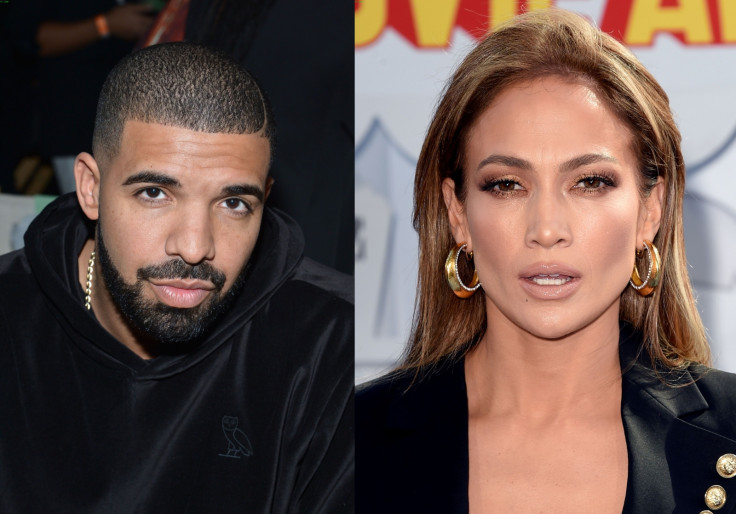 Jennifer Lopez and Drake's romance is reportedly heating up. According to a latest report, the Shades Of Blue actress is really into the Hotline Bling hitmaker.
A source told Entertainment Tonight that Lopez is "really happy" with Drake. This comes after Lopez recently confirmed that she and Drake are collaborating on a new single.
The source continued, "She's head over heels for Drake. It's a new relationship, but she really likes him. She's really into him."
When asked about the music collaboration, the On The Floor singer recently told ET, "He just asked me to do a song with him and that's what we've been doing," and teased, "We'll see if it's on his next album."
Previously a People Magazine report said that Lopez and Drake enjoy each other's company. A source told the outlet, "Jen is looking forward with excitement to the new year. She keeps hanging out with Drake, and he has visited her house. She has nothing but nice things to say about Drake."
A source close to Lopez said that while they "do work on music together," the pair also "clearly enjoy each other on another level, too." The Insider continued, "Jen loves the attention and she seems very happy to be spending time with him. Drake is very charming. He treats Jen with lots of respect. She seems very smitten."
Lopez recently ended her four-year relationship with dancer Casper Smart. Before that the actress was married to Marc Antony for seven years and filed for divorce amicably in 2012. Drake was rumoured to be dating Rihanna before he met the Ain't Your Mama singer.