Jennifer Lopez seems 'smitten' with Drake as he treats her with 'lots of respect'
Lopez shared a photo on Instagram on 27 December of her cuddling rumoured boyfriend Drake.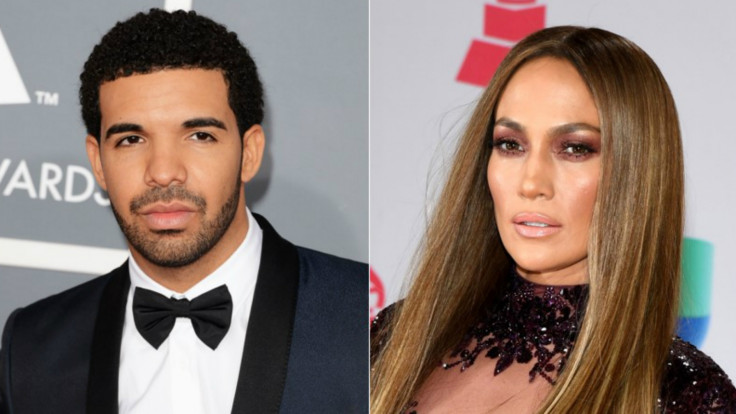 Jennifer Lopez, the Waiting For You songstress is reportedly head over heels for the One Dance hitmaker Drake, says a new report.
According to People, Lopez, 47, seems "smitten" with the 30-year-old singer and can't stop gushing over him.
"Jen [Jennifer Lopez] is looking forward with excitement to the new year. She keeps hanging out with Drake, and he has visited her house," a source told the celebrity new website. "She has nothing but nice things to say about Drake."
"Jen loves the attention and she seems very happy to be spending time with him. Drake is very charming. He treats Jen with lots of respect. She seems very smitten," the source added.
Previously, it was reported that Jennifer and Drake were just "working on music together" but they also enjoyed "each other on another level, too."
As of now, the rumoured couple has not officially confirmed their relationship. This being said, JLo has posted an intimate photo of her and Drake cuddling on a sofa on Instagram on 27 December.
Meanwhile, Rihanna is said to be "sick" after seeing her former boyfriend Drake and Lopez's Instagram photo.
"That picture of them together, all hugged up, made Rihanna sick. To the point where she wanted to throw her phone down three flights of stairs," a source told Hollywood Life.
"Rih [Rihanna] is just glad it's not her falling for this BS. Better J.Lo than her. The only thing Drake's ever been good at is talking a good game and never following through," the source added.
Rihanna and Drake split in October after dating on and off for several years, while Lopez ended her four-year relationship Casper Smart earlier this year. Lopez was previously married to Marc Anthony and they both share six-year-old twins Max and Emme.
© Copyright IBTimes 2023. All rights reserved.