UK Hate Crimes: Foreign conflicts see surge in anti-Semitic and Islamophobic attacks in London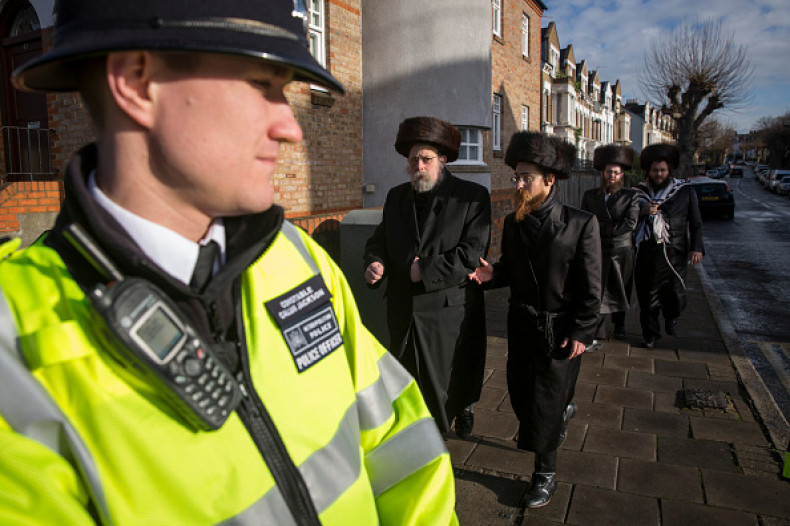 There has been a massive surge in hate crimes against London's Jewish and Muslim communities, according to figures released on 2 July by the Metropolitan Police.
The Islamic State-inspired Charlie Hebdo and Jewish supermarket shootings in Paris and Israel's attack on Gaza in the summer of 2014 were behind the rise, the Met said.
The police said that total number of racist and religious hate crimes across London rose by almost 28% in 2014, from 9,965 reported incidents to 12,749.
Anti-Semitic crimes were up 138% from 208 to 495, with boroughs of Brent and Hackney experiencing the biggest increases.
A spokesman for the Board of Deputies of British Jews – the community's umbrella body – told IBTimes UK: "While the UK is a good place to be Jewish, we cannot be complacent and these figures show us the challenge society needs to meet. We must do all we can to oppose all forms of hate crime, including anti-Semitism, Islamophobia and other types of racism."
Mark Gardner, the spokesman for the Community Security Trust, told IBTimes UK: "These figures will comes no surprise to London's Jewish community, especially with the surge in attacks we witnessed during Israel's Operation Protective Shield.
"We need to find a way of preventing conflicts overseas from spilling over into our diverse communities."
The Met classified the number of Islamophobic crimes jumped by more than 47%, from 529 to 778, with the highest rises being in Merton, Islington, Southwark and Westminster.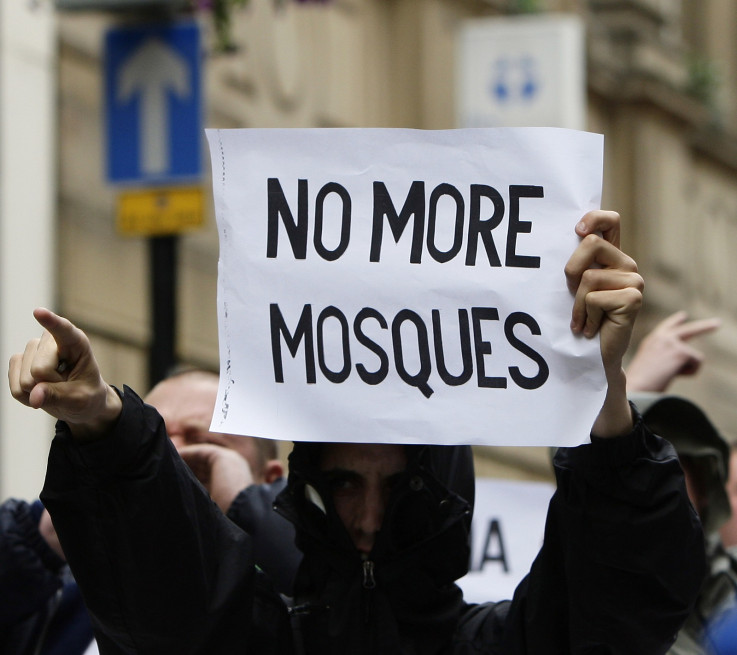 A man holds up a banner during a demonstration by the English Defence League
REUTERS/Darren Staples
Tell Mama, which measures anti-Muslim attacks, most street attacks, from verbal abuse to actually physical harm, were on females by white males.
Fiyaz Mughal, founder of Faith Matters, told the London Evening Standard that attacks included spitting, throwing objects at Muslim women in cars and mosque arson.
He said: "There is a level of ignorance in this country, not many people will have spent some good quality time meeting a Muslim. It's imperative that communities understand each other, so go to your local church, mosque or synagogue open day, when there's community events — go to them."
Chief Superintendent Dave Stringer, the Met's head of community engagement, was reported in the Standard as saying: "What communities tell us is the ability to go about their normal business without being subjected to racist, Islamophobic or anti-Semitic behaviour is a key part to playing a full part in our society.
"I don't see [abuse] as free speech. It's criminal and will be treated as such."