Labour leadership election explained in 60 seconds
Labour supporters across the country have started receiving their ballot papers as the Labour leadership election takes place. With the 610,000 eligible voters having from now until 10 September to cast their vote, IBTimes UK explains why the UK political party is searching for a new leader, who the contenders are and how a new leader will be decided.
Why is a Labour leadership election taking place?
The Labour Party is holding its first leadership election in five years after Ed MIliband resigned from the post following the party's defeat at the 2015 general election.
Since then Harriet Harman, the deputy leader, has been acting leader of the party, but she announced she would stand down following a Labour leadership election.
Who are the candidates?
The four candidates who were successfully nominated to stand in the election were Andy Burnham, Yvette Cooper, Jeremy Corbyn and Liz Kendall.
To be placed on the ballot, the candidates for leader had to obtain the nominations of 35 MPs. Burnham received the most nominations with 68, followed by Cooper with 58, Kendall with 41 and Corbyn with 36.
Burnham and Cooper are seen as moderates, while Corbyn and Kendall are to the left and right of the party respectively.
Of the four, socialist Corbyn is the surprise frontrunner in the polls. Corbyn's projected success has caused fierce debate within the party, with many high-profile Labour figures such as Tony Blair, Gordon Brown and Alastair Campbell intervening to say that a Corbyn victory would make Labour unelectable.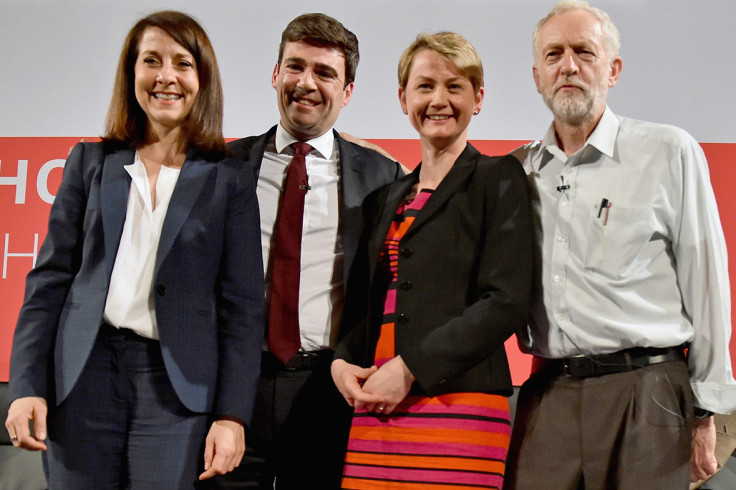 Who can vote?
Anyone who is a Labour party member or a registered or affiliated supporter is allowed to vote.
Ballot papers were sent out on 14 August and people can cast their vote either by post or online until 10 September.
The contest has seen a surge in new members, with 610,000 people signed up to vote.
How will the contest take place?
The contest will be held under an Alternative Vote system, meaning that voters are asked to rank candidates in order of preference.
If no candidate gets more than 50% of the votes, the candidate in fourth place is eliminated, with second preference votes then redistributed to the other three.
If this again fails to draw a definitive result, the process will be repeated until a simple head-to-head between the last two candidates will decide the winner.
Results are due to be announced on 12 September.
© Copyright IBTimes 2023. All rights reserved.