One year after Jeremy Corbyn's shock victory at the 2015 Labour leadership election, the UK has voted to leave the EU, Corbyn is facing another leadership contest and David Cameron has left Number 10.
In between, the left-winger has faced a series of highs and lows, with the little known backbencher becoming a household name along the way. Here IBTimes UK looks at some of the key events of Corbyn's one year tenure at the top of Labour.
King Corbyn

A life-long republican, there was some irony in Corbyn being declared Ed Miliband's successor in the Queen Elizabeth II conference centre in Westminster last September.
The Islington North MP at one point was not even going to be on the ticket, until a number of MPs, mostly from the Andy Burnham camp, stepped in and nominated Corbyn to "widen the debate".
But new elections rules - changed under Miliband's leadership - meant party members had a greater say. Their message was clear -- the party should go left.
Corbyn secured almost 60% of the vote, leaving Burnham, Yvette Cooper and Liz Kendall in his wake.
The left-winger's campaign, later rebranded as Momentum, was given credit for their grassroots efforts and social media tactics, which saw thousands turn out for pro-Corbyn rallies across the country.
The trade unions, including Unite and Unison, also mobilised thousands of activists behind the parliamentarian, turning the 12 September Labour leadership election declaration into somewhat of coronation.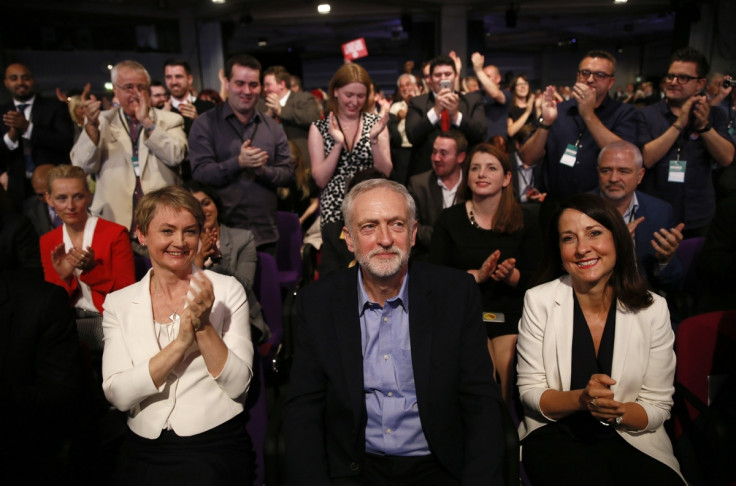 Jobs for the boys?

With worries that Corbyn would take Labour in a Michael Foot inspired direction, the new Labour leader made some surprising appointments to his shadow cabinet. Andy Burnham, in a post-election unifying move, was made shadow home secretary and Hillary Benn was appointed as shadow foreign secretary.
Of course, there were also some unsurprising moves, such as the promotion of long-time Corbyn ally and fellow left-winger John McDonnell to shadow chancellor.
The new leader would later appoint Angela Eagle as shadow business secretary after he faced criticism for apparently not giving top jobs to female Labour MPs.
Lucy Powell was promoted to shadow education secretary and Heidi Alexander became shadow health secretary, but Corbyn's detractors pointed to the highest offices, which Benn, Burnham and McDonnell held.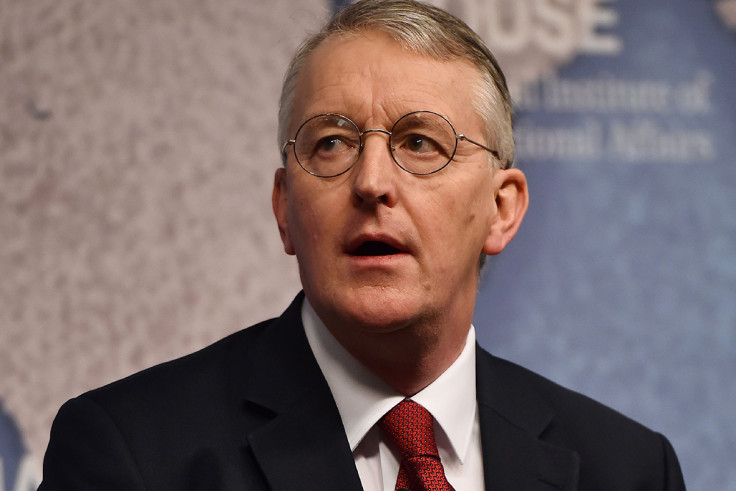 Silence at the service
Corbyn, known as one of the leading figures in the Stop the War Coalition, faced charges of an unpatriotic nature just days into his new job. The Labour leader had apparently failed to sing the national anthem during a Second World War memorial service, commemorating the Battle for Britain,at St Paul's Cathedral on 15 September.
Labour claimed their man was standing in "respectful silence", but the line failed to convince an adversarial media and Corbyn eventually promised to "take full part" in future memorial events.
The gaffe behind him, a grey-suited and bespeckled Corbyn took on David Cameron for the first time at Prime Minister's Questions (PMQs) in the House of Commons on 16 September.
The weekly exchange is known for its wit and fiery nature, as the prime minister and MPs verbally joust across the lower chamber. But Corbyn took the heat out of the event by deploying a new method - outsourcing questions from the British public.
He grilled Cameron over serious issues, such as mental health and the housing crisis, in a non-confrontational manner, earning Corbyn plaudits for his bid to stop the "Punch and Judy" style politics of the Commons. But the new method also drew criticism, shouldn't the leader of the opposition be giving the prime minister a harder time?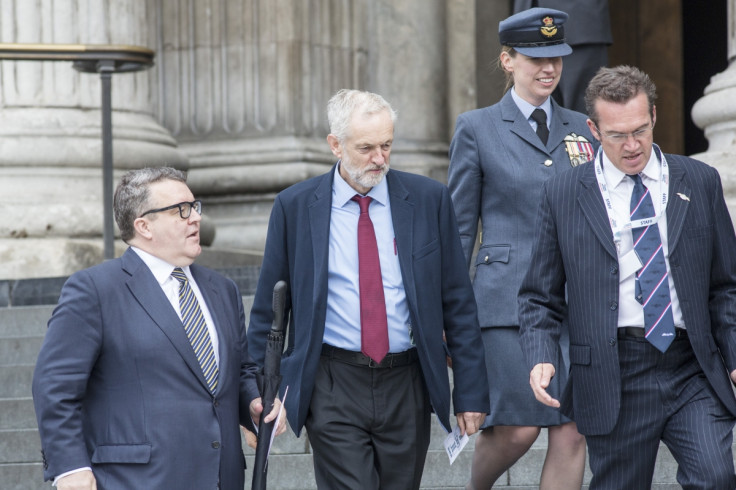 First blood
Late Autumn provided Corbyn with his first major victory. In his Spending Review speech, then Chancellor George Osborne had to climbdown from his plan to cut £4.4bn from tax credits for millions of low paid workers.
The U-turn came after Osborne's controversial proposal was rejected in the House of Lords. McDonnell, meanwhile, risked stealing the limelight from the Labour win, as he brandished Chairman Mao's Little Red Book as he faced Osborne from across the dispatch box.
It had emerged earlier in 2015 that Corbyn's chief spinner and Guardian journalist, Seumas Milne, was a fan of the Chinese dictator in his youth.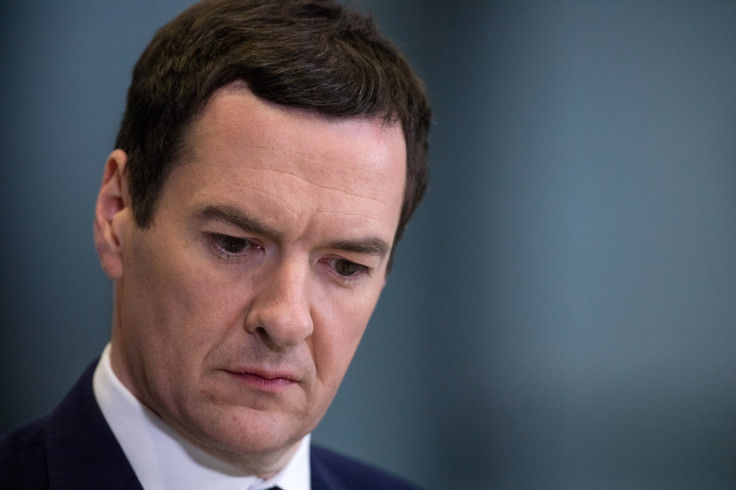 Syria air strikes
After pressure from his own shadow cabinet, Corbyn was forced to give Labour MPs a free vote over whether the UK should bomb Islamic State (Isis) targets in Syria. The leader was opposed to David Cameron's proposal, but the Commons backed the prime minister over the military action.
Corbyn was dealt another blow when Benn, who was still shadow secretary, won applause from across the chamber as he defied Corbyn and passionately outlined why MPs should vote in favour of the airstrikes.
"What we know about fascists is that they need to be defeated. It is why, as we have heard tonight, socialists, trade unionists and others joined the International Brigade in the 1930s to fight against Franco," Benn argued.
"It is why this entire House stood up against Hitler and Mussolini. It is why our party has always stood up against the denial of human rights and for justice. My view is that we must now confront this evil. It is now time for us to do our bit in Syria."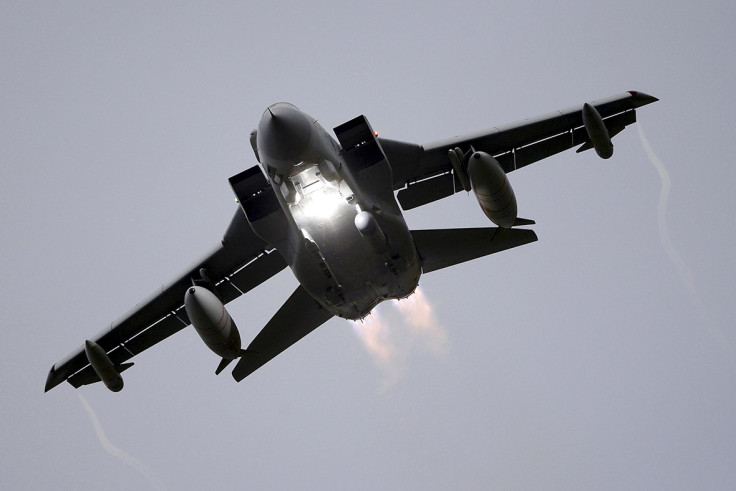 Victory for Jim or Jeremy?
The death of the late Labour MP Michael Meacher triggered a by-election for his Greater Manchester seat of Oldham West and Royton. The constituency was a safe seat for Labour, but would provide Corbyn with his first electoral test since becoming leader.
Jim McMahon, leader of Oldham Council, increased the party's share of the vote from 54% to 62%. Corbynistas welcomed the 3 December result, while the leader's opponents claimed McMahon, a popular local candidate, won the election in spite of Corbyn.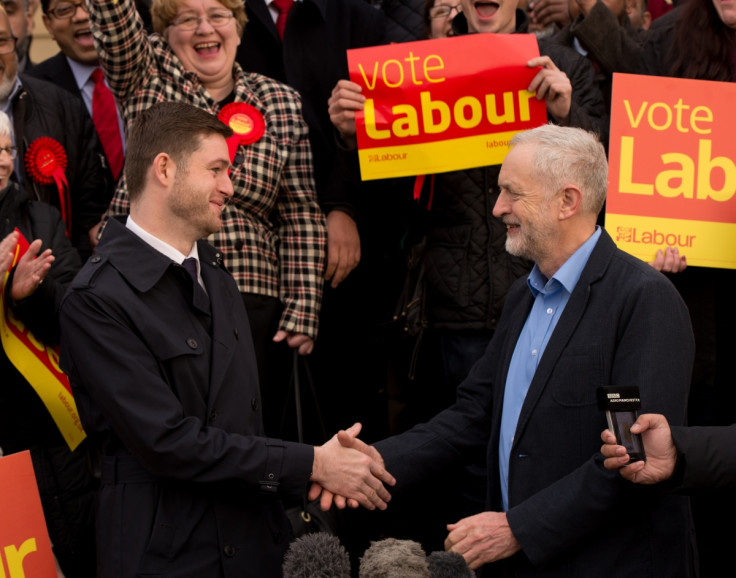 Tax returns
David Cameron found himself caught up in the Panama Papers leak, of millions of documents which revealed the offshore dealings of clients of law firm Mossack Fonseca, when it was revealed that his father, Ian, had set-up a tax haven trust in the 1980s.
The news sparked a row about tax transparency, with Cameron and Osborne publicly publishing their tax returns. Corbyn followed suit, eventually.
At first he couldn't find his tax return, and then the document revealed Corbyn had filed the form later and over-paid the tax man. What should have been an easy victory for Corbyn, turned into another gaffe.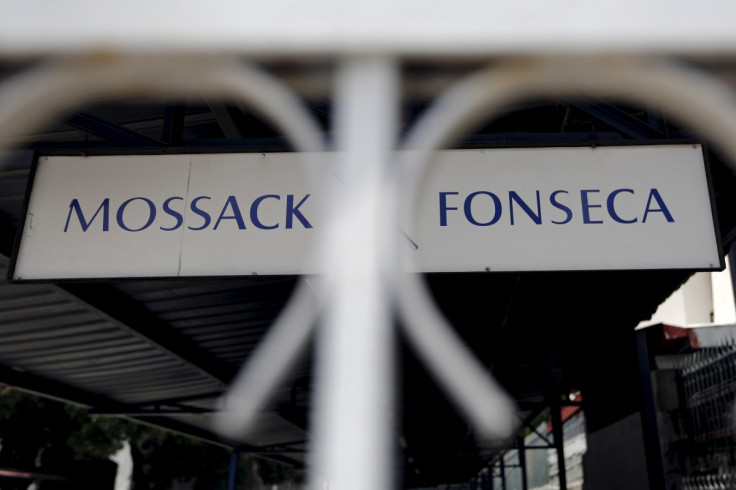 May elections
Corbyn was handed a mixed bag of results in May of this year. Labour's Sadiq Khan retook City Hall from the Conservatives and becoming the first Muslim Mayor of London, while Scottish Labour were overtaken by the Scottish Conservatives, making them the third largest party at Holyrood.
Welsh Labour was also wounded after being left one seat short to form a majority in the Senedd after Ukip, including former MP Mark Reckless, won record seven seats in the National Assembly.
Meanwhile, across England, Labour lost 18 council seats and were down by 4.3% of the vote. The party, however, did not lose control of any local authorities.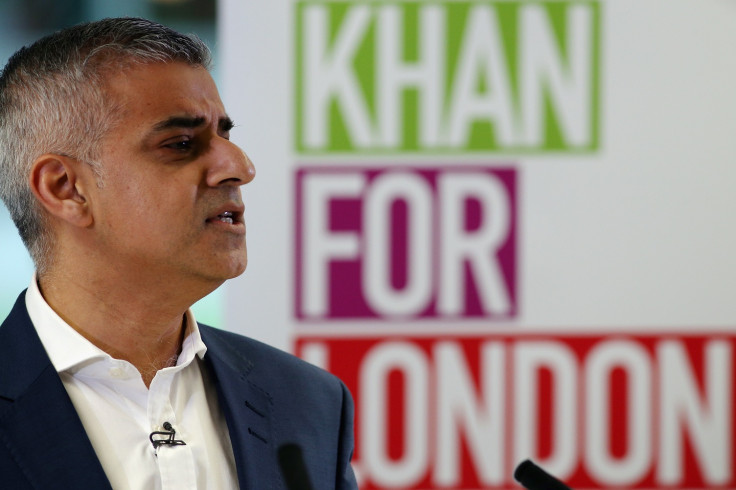 Brexit
Ukip's success in Wales, traditionally seen as a Labour heartland, was a sign of things to come. British voters rejected the Remain campaign, which was backed by Labour, Corbyn and the major trade unions, and voted to split from the EU in the 23 June referendum.
Despite Cameron adopting a dominant role in the Remain campaign, Corbyn, who voted break away from the Common Market in 1975, came under fire for an alleged lacklustre performance.
He would sack Benn as shadow foreign secretary after the well-respected MP said he had no confidence in him, and a string of resignations from Corbyn's shadow cabinet would follow in protest.
Labour MPs later backed a motion of 'no confidence' against their leader by 172 to 40. Corbyn was expected to resign after the dreadful result, but he defiantly stayed on, urging his enemies to put up or shut up.
Angela Eagle would put up after her resignation as shadow business secretary. However, her campaign to dethrone Corbyn was short lived as she stood aside for former shadow work and pensions secretary Owen Smith, who would act as a 'unity candidate' against Corbyn.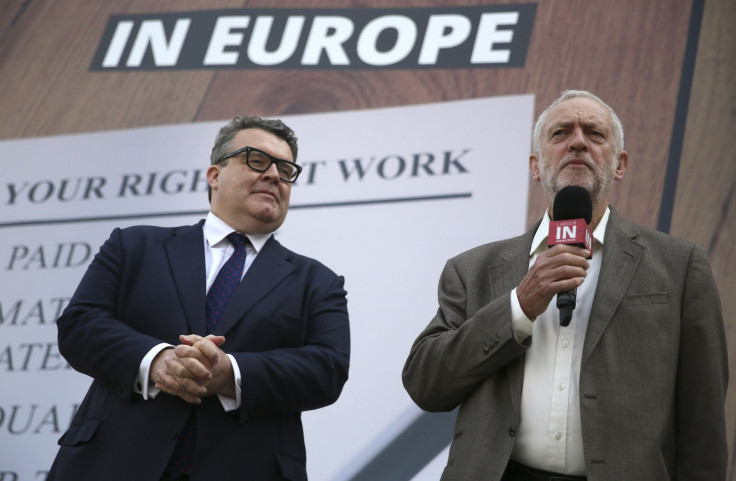 'Ram-packed'
Two words came back to haunt Corbyn in August - "ram-packed". That was the claim he made in video about a Virgin train he took to Newcastle to take part in a hustings with Smith on 11 August. The short film, which was posted on The Guardian website, also suggested the Labour leader was not able to get a seat because of overcrowding.
But CCTV footage later released by Virgin appeared to show Corbyn, a proponent of rail re-nationalisation, walking past empty, unreserved seats. The Labour leader would eventually admit he did walk past the seats because he wanted to sit next to his wife.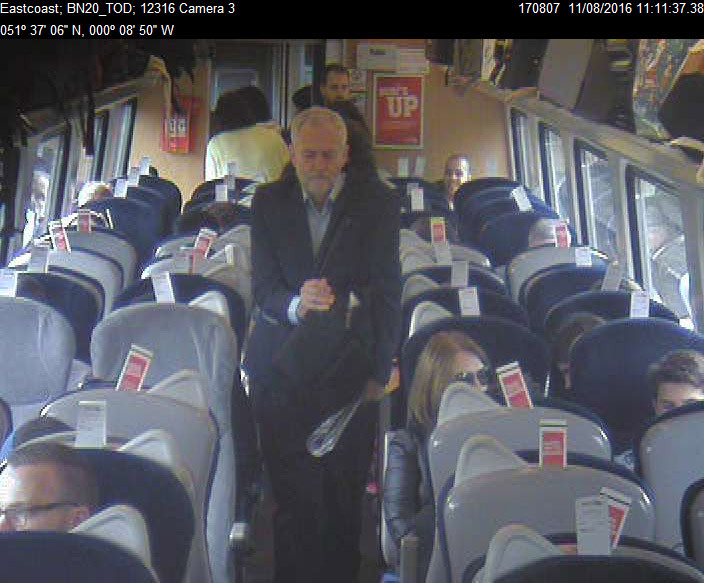 A bigger mandate?
Corbyn will find out his political fate in less than a fortnight's time, when the winner of the latest leadership election is announced in Liverpool on 24 September. All the signs point to a Corbyn victory, with the left-winger winning the most Constituency Labour Party endorsements and the bookies backing him.
A YouGov poll for The Times, of more than 1,000 Labour members between 25 - 29 August, also put him 24 points ahead of Smith (62% versus 38%). Such a result would give Corbyn an even bigger mandate as Labour leader.