Jeremy Corbyn as PM? Theresa May resigns? What could happen if there's a hung Parliament
An exit poll predicted the Conservatives will be short of an overall majority.
In an exit poll that caught the financial markets and many political commentators off guard, the Conservative Party is predicted to win just 314 seats in the general election – short of an overall majority.
The astonishing forecast suggests Labour will win 266 seats, while the SNP could see their number of MPs drop to just 34 – a loss of 22. The Liberal Democrats will see gains with 14 seats, the exit poll suggests.
Former Chancellor George Osborne, who was sacked by Conservative leader Theresa May last year, said if the pollsters are right, it would be "completely catastrophic" for the Tories.
This raises the question of what will happen next?
It didn't take long for political commentators and opposition candidates to suggest Theresa May could resign.
She repeatedly told the country she would not hold an election, only to U-turn spectacularly in April.
At the time, it was a move that seemed to make sense. The Tories were steaming ahead of Labour in the opinion polls and were confident they could beat what they saw as a weak and divided opposition.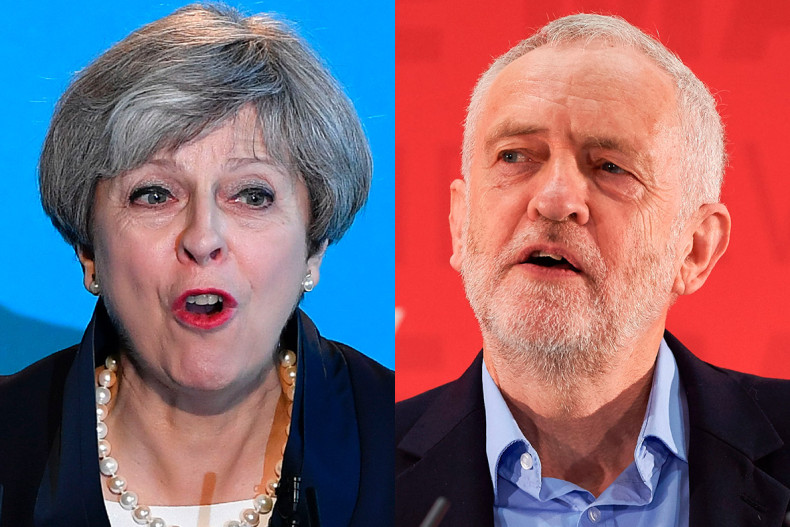 Some political commentators reacting to the announcement went as far as to call the election a coronation, so confident were they of May's resounding victory.
But the election campaign saw the polls narrow significantly as Labour revealed a bold manifesto and Jeremy Corbyn appeared to win over voters as he toured the country.
If Theresa May does resign, it would make her the shortest serving prime minister since Andrew Bonar Law, who lasted between 23 October, 1922 and 22 May, 1923.
She would also have the honour of performing one of the most spectacular own goals in modern British political history.
Should May resign, it raises the question of who would take over? Cue another Tory leadership election.
A second prospect is yet another election.
In the past two years, UK voters have had to cast their ballots in two general elections and one referendum.
The prospect of having to endure months of yet more political campaigning will likely leave many Brits with voter fatigue.
But should there be no overall majority – and no deal between the parties to form a coalition or minority government – there will have to be another general election.
Theresa May will stay on as prime minister while she tries to put a majority together.
Perhaps wary of their past experience, Lib Dem sources say the party has no interest in playing kingmaker and forming another coalition with the Tories.
If May fails to do a deal, she will be expected to resign.
This leads us to a third and quite extraordinary prospect – Jeremy Corbyn becoming the next Prime Minister of the United Kingdom.
This could be done by Labour leading a minority government.
In order to form a government, a party must be able to command a majority in the House of Commons on votes of confidence and supply. This majority can include support from other political parties, whether or not there is a formal coalition arrangement.
In a situation of no overall control the Government in power before the General Election gets the first chance at creating a government. If they cannot do so, the Prime Minister will resign.
There is the prospect that Labour could be the largest party of what is called a minority government.
Green Party co-leader Caroline Lucas said she would be willing to help support a Labour-led coalition.