Jeremy Corbyn has vowed to give more power to Labour members to "ensure policies have support throughout the whole party".
The newly elected Labour leader plans to give more say to grassroots supporters, to pave the way towards a "more equal and decent society".
Corbyn won the battle for the Labour leadership on Saturday (24 September), after months of fierce battle with challenger Owen Smith.
He took 61.8% of the vote, giving him a larger margin of victory than in 2015, when he was first elected leader of the Labour Party.
"I want a more open party and we need to look at democracy and involvement of members and supporters in our decision making," he told The Andrew Marr Show on Sunday (25 September).
"There's thirst for change out there, people want to see things being done differently.
"I've been elected by a very substantial majority of the membership, that's an indication that our members want our party to challenge the government on austerity and go in the direction of a more equal society.
"I want more power for members, more power for supporters, to ensure we get policies that have support throughout the whole party."
Addressing many key questions that have plagued the Labour party in recent months, Corbyn attacked the government's Brexit strategy, accusing Theresa May of trying to make Britain into an "offshore tax haven".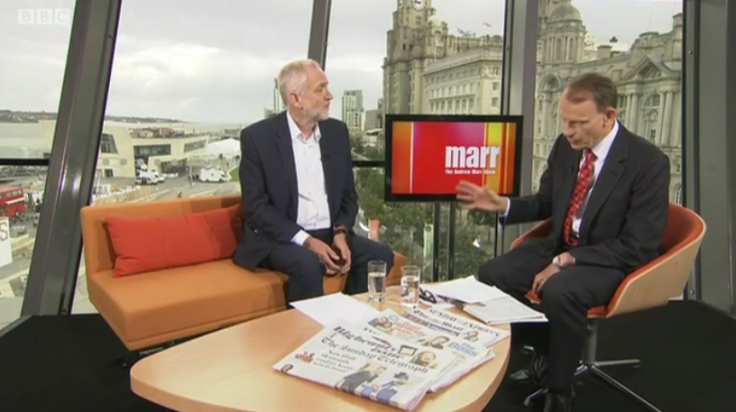 He said: "If you go for hard Brexit, then there is a huge hit going to be taken on the manufacturing industry in Britain.
"If their vision is of Britain as a sort of tax haven, offshore island with great levels of inequality and loss of manufacturing industries. I'm not sure that's going to be very appetising for people in this country.
"They want a deal with Europe which does protect those markets, which does ensure there isn't this undercutting process, that there is some equality across Europe.
"If we don't have an economic relationship with Europe, where are the trade agreements? Britain hasn't negotiated a trade treaty for 40 years."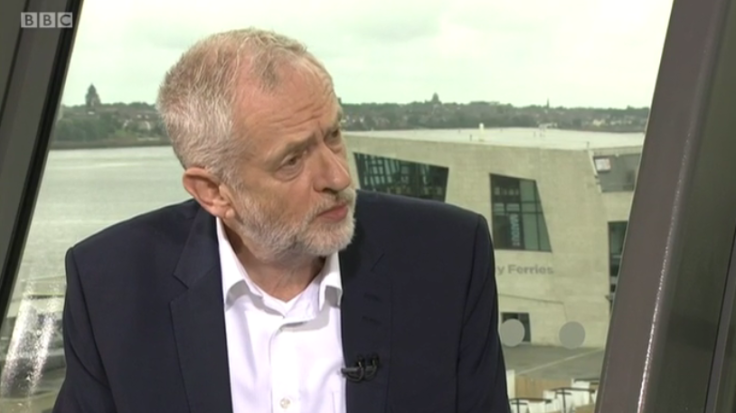 He also spoke about the specialist Labour Brexit team, led by Shadow Foreign Secretary Emily Thornberry, which aims to hold the Conservative government to account during Britain's departure from the Union.
Addressing immigration, arguably one of the most decisive factors in the EU referendum vote, Corbyn said undercutting of wages and the impact of migration on some communities was a big issue, and proposed reinstating Gordon Brown's Migrant Impact Fund, which was cut by Eric Pickles in 2010.
However, Foreign Secretary Boris Johnson accused Corbyn of holding "dangerous" economic views, which made Britain "less secure on the world stage".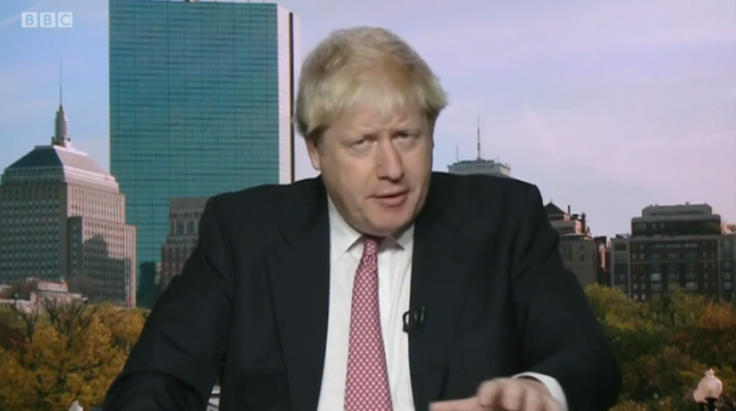 Johnson launched a multi-pronged attack on the opposition leader, criticising his mandate, economic policies and defence ideologies.
He also accused Corbyn voters of holding "a very particular view of the world".
"If you look at Corbyn's policies on taxation, he wants to whack up taxation, he wants to borrow money, I think his economic policies are a dangerous, left-wing, 1970s, Dave Spart-style agenda," he told the same programme.
"This is a very small minority of voters who have chosen and they have a very particular view of the world and I'm afraid they have a series of policies that make them less economically secure and less secure on the world stage as well.
"I accept he has substantial support, but my belief is this is a small proportion of the overall electorate and the vast majority can see the Conservatives will drive up standards in schools, keep the economy motoring along and project Britain across the world."