Jeremy Corbyn wants all 380,000 Labour members to have 'big say' on Trident stance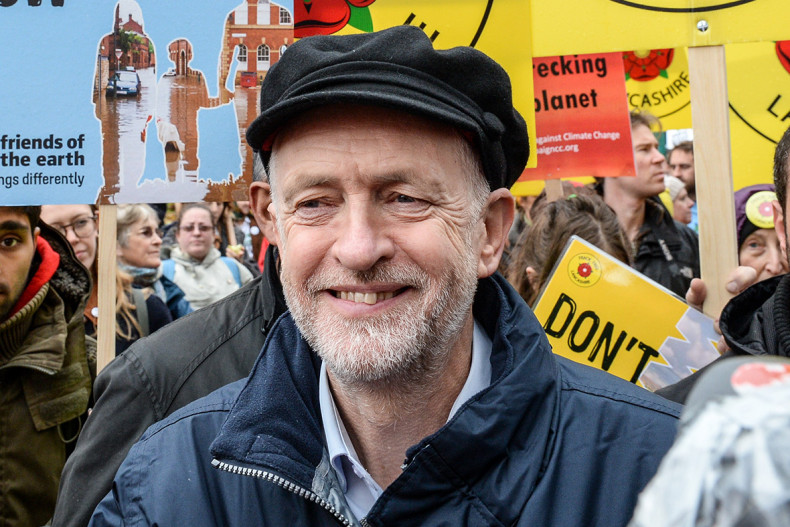 Jeremy Corbyn has hinted that Labour's policy-making body could be circumvented in a big to give their 380,000 party members a "big say" over the renewal of Britain's nuclear deterrent, Trident. Corbyn recently courted controversy by appointing fellow unilateralist Emily Thornberry as his shadow defence secretary, replacing pro-Trident Maria Eagle.
Ken Livingstone, the former Mayor of London and Corbyn ally, is also overseeing the party's defence review alongside Thornberry, prompting fears that the party could drop its support for the nuclear deterrent under Corbyn's leadership. Some reports have claimed the Labour leader wants the party's National Executive Committee to decide on the policy.
But Corbyn, who will speak at Campaign For Nuclear Disarmament rally in February, said he wants Labour members to have a "big say" on the issue after some shadow ministers have reportedly warned they will quit their posts if the party changes it stance on Trident.
"I want members to have a big say in it. Whether that comes as a vote of individual members or a vote of conference, that will be decided. I haven't made up my mind on that," he told BBC Radio 4's Today programme.
"My whole election programme was based on the need for ordinary people to be able to participate much more in politics so that leaders don't go away and write policy, that executive groups don't go off and decide what the policy is, that ordinary people do."
In the same interview, Corbyn refused to rule out ordering a deadly drone strike similar to the one issue by David Cameron to kill Mohammed "Jihadi John" Emwazi. "I would want to know what the evidence is, what difference it would make by doing that, what the chances were of capturing somebody – I suspect probably very, very low in those circumstances – so action could be taken," the Labour leader said.