Jeremy Hunt was taken down by actor Ralf Little on Twitter over his use of NHS statistics on mental health after each "double dared" the other.
The spat originated weeks ago, when the health secretary appeared on The Andrew Marr Show and spoke about mental health provision, which he claimed had seen the biggest expansion in Europe during his watch.
Actor and self-proclaimed liberal Ralf Little, best known for The Royle Family and Two Pints of Lager and a Packet of Crisps, responded: "This is what it looks like when a man goes on TV and knowingly lies to the public. If I'm wrong @jeremy_hunt, sue me. I double dare you."
Not backing down, Hunt double dared him back: "4,300 more employed by mental health trusts, 2,700 more employed in talking therapies, 1400 more people treated every day since 2010. Isn't it ur job 2 find a major European country that's done better and faster rather than make assertions you can't support? I double dare you," he said.
In response, Little wrote a fully fact-checked Twitter thread on 13 November, disputing many of Hunt's facts and eventually offering to meet and discuss the issues further.
Using a mixture of fact checking websites, including FactCheck and Full Fact, Little pointed out:
The number of doctors and nurses working in mental health is actually down, with 6,000 fewer nurses in 2015 compared to 2010 in England.
An increase in employment of 4,300 is only about an estimated 2% increase in the total mental health workforce over seven years.
The figure of 1,400 more people being treated each day has been deemed unverifiable by official sources. It is also actually meant to refer to people 'in contact with' a doctor, which is very different to receiving treatment.
Conversely, the number of people employed in talking therapies is actually thought to be slightly higher, at about 3,000.


So if statistics and facts aren't your thing and you only follow me for the silly jokes - look away now. But if you care about accountability and the NHS, read and RT this THREAD written in reply to @Jeremy_Hunt 👇👇👇

— Ralf Little (@RalfLittle) November 13, 2017
Just last month Hunt was forced to admit making a false claim about mental health after he told Parliament "we've got 30,000 more people working in mental health today than we had when [Labour] left office". This figure actually referred to all professionally qualified clinical NHS staff in England, not just those in mental health.
Still addressing Hunt on Twitter, Little concluded: "We have far fewer doctors, nurses and beds per mental health patient than 2010, so have in fact gone backwards in that regard. Even IF the workforce has risen as you say, it is not unreasonable to attribute this to the IAPT programme which started in 2008 – under the previous government.
"However, most other staff groups have fallen, and nurses more than any other. So to answer you succinctly, it may be difficult to categorically state we are doing 'better' than other European countries, but it's pretty straightforward to say that we are doing considerably WORSE than we were in 2010."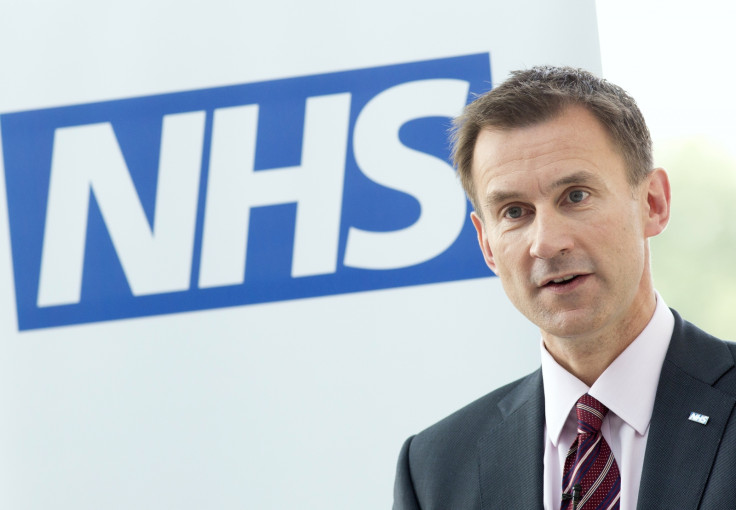 Finally, Little issued an invitation for Hunt to meet up so they could have a discussion broadcast live online in the presence of fact checkers and medical professionals. "Let's have an open conversation and some transparency on the future of everyone's healthcare. The British public deserve it," he said.
Hunt appeared to agree, replying: "Happy to meet up though if it's going to be a sensible conversation & not Twitter-screaming!"
Little was supported by NHS Million, which is run by NHS staff. They said: "We need more of this evidence based analysis to combat the mistruths."