Tottenham Hotspur striker Jermain Defoe wanted to leave the club during the January transfer window, the England international has revealed.
Defoe has made just 11 Premier League starts this season for a Tottenham side who have been fighting for qualification for next season's Champions League.
With Darren Bent's fitness a worry, and Wayne Rooney ruled out England's first two group games of the summer's European Championships, Defoe is fighting to be selected in Roy Hodgson's preliminary squad, and attempted to secure a loan move in the January window to help enhance his chances.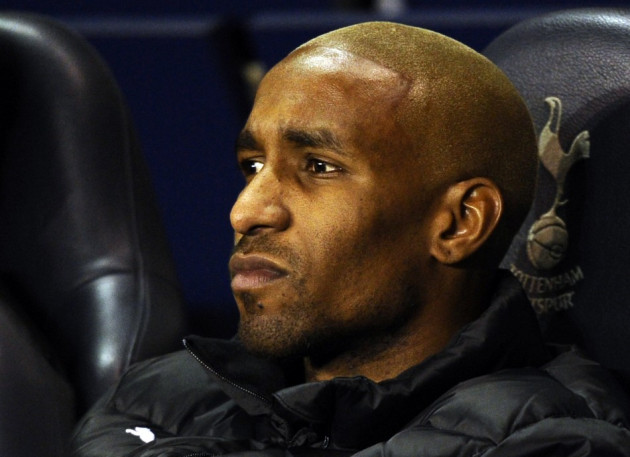 "I didn't want to leave. I don't go thinking, 'I want to go to this club or that club.'" he told the Daily Mirror.
"But in January I just wasn't playing enough and I did go to the manager and ask to go out on loan.
"He said to me, 'I don't want you to go out on loan. We are trying to do something special here. Don't go.' And so I stayed. And I worked hard to keep myself sharp."
The 29 year old might be rueing taking Harry Redknapp's advice come England's Euro 2012 squad announcement next week, having made just eight appearances since the widow slammed shut, with Emmanuel Adebayor and Rafael van der Vaart intrusted with helping Spurs finish in the Premier League's top four.
The former Portsmouth forward has scored in just two goals since his January heartbreak, both in Tottenham defeats, but he maintains his focus has never wavered.
"But still I haven't had that run of games. It still feels like I will only get a game if someone is injured or suspended," he said.
"Sometimes I even feel like I'm in the youth team, because I know that, whatever I do in midweek, I won't get a game at the weekend.
"The manager picks the team and I would never be disrespectful to the manager. But when someone doesn't talk to you and explain what's going on it's hard.
"I love the club. Everybody knows that. When I'm out and people ask whether I am leaving I always say no. But how can I stay somewhere that I don't get the chance to play?"
Defoe is likely to be used from the bench come this Sunday's crunch game with Fulham, where a win will guarantee Tottenham Champions League football, a role he feels makes him a viable option for his country this summer.
"That is the one positive - if I do get the chance to go to the Euros, I will be fresh and ready," he added.
"Coming on with a few minutes to go in every other Premier League game means I'm sharp.
"The manager is a football man. Having been at a tournament, he will also know it's all about having people who can come in and get you a goal.
"Other people may have done that in qualifiers but in big international tournaments - when the pressure is on to get a goal or go home - it is much harder.
"I'm hoping that, having done that before, I can do it again."