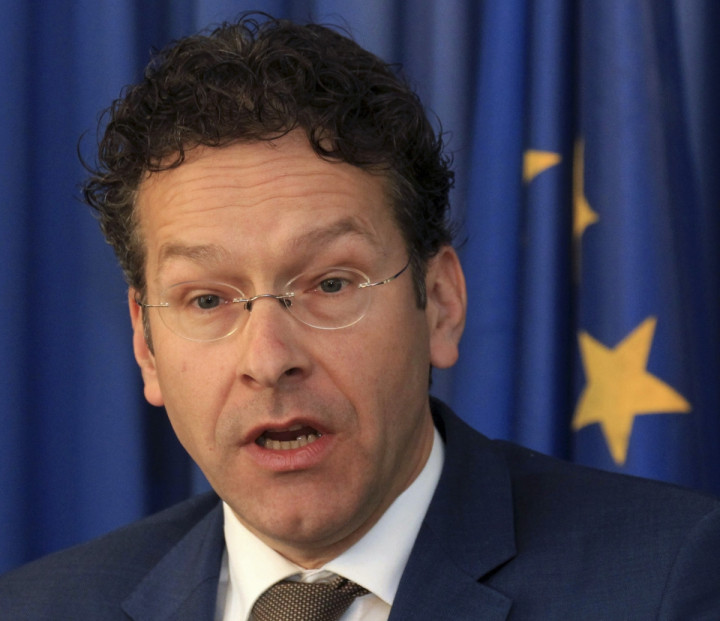 Greece may yet need another bailout package, according to the Dutch finance minister.
Jeroen Dijsselbloem, who is also president of the Eurogroup, a forum for eurozone finance ministers, said he is not fully convinced by Greek suggestions that it will soon be done with bailout programmes because the economy is beginning to heal.
Greece reported a primary budget surplus worth 0.8% of its GDP for the 2013 year as it embarks on a strict austerity programme of public spending cuts to erase the structural deficit in its finances.
But unemployment is still hovers around the 27% mark. And its debt pile is worth an enormous 175.1% of GDP, well about the EU's 60% limit.
Since Greece nearly collapsed in 2010, it has received billions of euros in support from a troika consisting of the International Monetary Fund (IMF), the EU and the European Central Bank.
Under the terms of the two bailouts, of which Greece received another €6.3bn (£5.1bn, $8.6bn) tranche at the end of April 2014, it must meet tough government spending targets – causing widespread anger and protest among the hard-pressed public as jobs are lost and salaries are slashed.
"They have taken very harsh measures. We all know what they've done and at what consequence," said Dijsselbloem at a conference in London held by the thinktank Policy Network.
"Their budget now is a primary surplus, which even gives them the confidence to say we don't need another programme. I'm not drawing that conclusion yet. I think we should very carefully look at that after the summer.
"The key issue there is of course debt. This is very high. We'll have to look at the sustainability of that – will they be able to bring it down? Then, of course, is growth, Growth, once again, depends on the reforms necessary I think. In terms of business climate in Greece, a lot of improvements still can be made.
"The quality of public services in Greece – which is also part of the business climate, by the way – can still be further improved. So a lot of work still is to be done."
There have been reports that Germany is preparing a potential third bailout for Greece, with Wolfgang Schauble, the German finance minister, saying it would be for less than €10bn.
But Dijsselbloem bemoaned the criticism that Germany is forcing austerity on poorer nations such as Greece.
"There's almost an idea that the whole austerity thing was a German invention. That it was just a north-west European cultural thing almost, being imposed on the others," he said.
"The truth of the matter was that a number of European countries ... were almost bankrupt and were simply unable to finance their public expenditure. That's the real situation. And crisis instruments were pulled up, crisis funds were filled up, in order to allow these countries to recover.
"They were given very cheap loans. Part of the deal, which is fair I think, is measures were taken to deal with structural issues, both on the public expenditure side as well as structural economic issues.
"So I don't want to go along with this whole idea that the policy choices made in the course of the crisis were imposed by the Germans. It's not fair. It's not true.
"I may be the only one speaking up for the Germans, but maybe it's about time that someone speaks up for the Germans because it's simply not true."