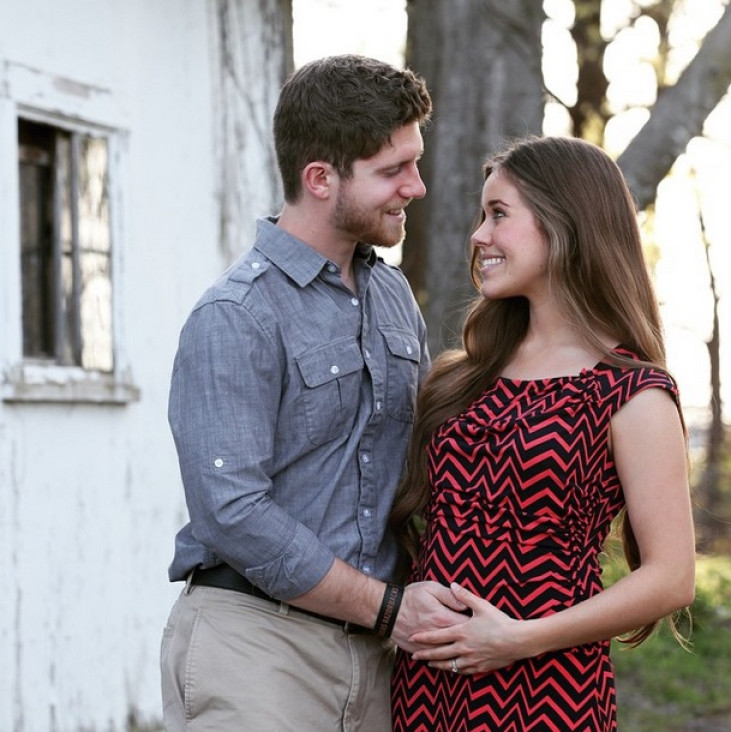 Jessa Duggar celebrated her first wedding anniversary on 1 November, the same day she was due to deliver her first child. However, instead of being disappointed that the baby had not arrived, she appeared all excited to celebrate the special day with husband Ben Seewald.
The reality star dedicated the special day to her husband with a series of pictures of the couple's lavish wedding on her social media account. She also shared the unedited video of her marriage through her official Seewald Family website.
The Duggar daughter appeared so much in love with Ben as in one of her Instagram posts, she described her husband as her 'best friend' and 'the man of her dream'.
"Today, Nov. 1st, Ben and I celebrate our 1-year wedding anniversary! To our family and friends: Our hearts are full of gratitude toward all who worked so hard to make our special day so amazing! Thank you for pouring into our lives, and loving and encouraging us in this first year!" the 22-year-old reality star captioned her post adding "To the man of my dreams: Baby, you are my best friend and the Love of my life! I'm so thankful to God for bringing us together! This past year with you has been the best yet-- I'm sure only to be outdone by the next."
The former 19 Kids And Counting star is eagerly waiting to welcome her baby and is trying home remedies to go into labour. She even tried eating an entire pineapple, which obviously did not work for her.
TLC is documenting her journey as an expectant mother and will telecast a special about her baby's birth which will premiere in December 2015.