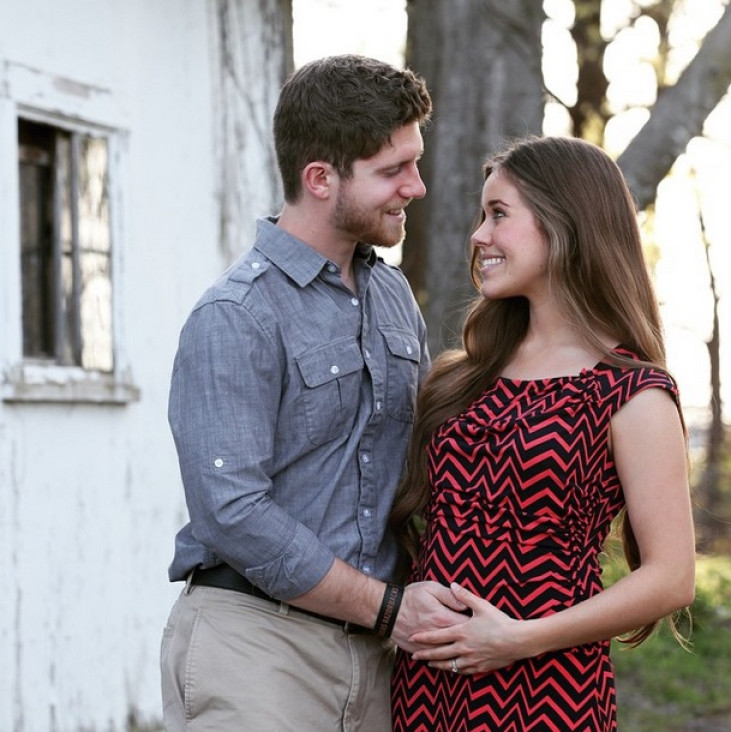 Jessa Duggar and her husband Ben Seewald welcomed their first child on 5 November. The reality star was delivered of a baby boy just a day after her birthday. However, her home birth plans didn't materialise as she had to be rushed to the nearest hospital.
TMZ reports that, the 23-year-old Duggar daughter suffered medical complications due to which she was taken by an ambulance to the local hospital in Arkansas. Baby Seewald weighed 9 lbs 11 oz and measured over 21 inches. The website suspects that the baby's weight may have been the major reason the former reality star was rushed for expert care.
The Duggar family shared their happy news with fans on their official Facebook page. "Jessa gave birth to a baby boy. He is 9 lbs 11 ounces and 21 1/4 inches long. Both Jessa and the baby are doing well," they wrote.
Click here to watch exclusive pictures of the first Seewald baby. The couple were hoping to celebrate their first wedding anniversary with their first child. However, the third Duggar daughter crossed her due date. The Seewalds are yet to name their son.
TLC will premiere a special show on Jill and Jessa in December. The show is titled Jill & Jessa: Counting On and going by the name, fans are assuming that the Duggar daughters will follow in their mother's footsteps in order to expand their family.
The show will document Jill's missionary work in Central America and Jessa's journey from a pregnant woman to the mother of a newborn baby. Jim Bob and his wife Michelle Duggar have congratulated their daughters on their return to TV. 19 Kids And Counting was cancelled by the TLC network after the Josh Duggar molestation and cheating scandals.