Michelle Duggar's bedroom advice to wives: Be 'joyfully available' to husband even when heavily pregnant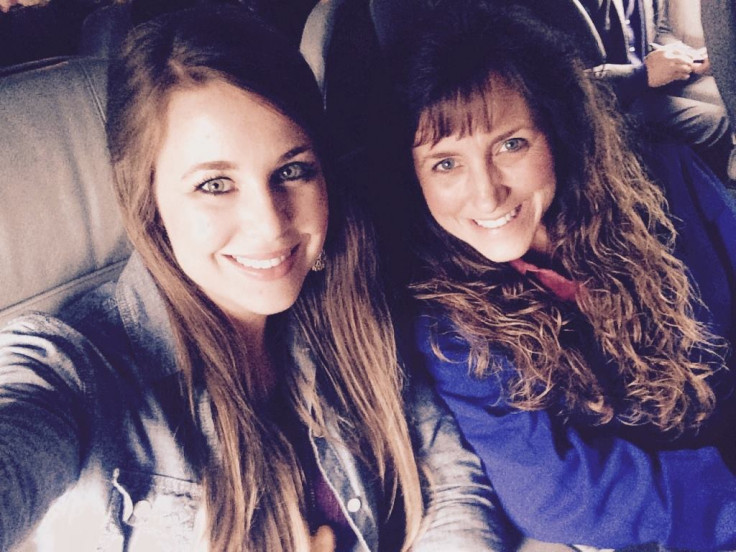 Michelle Duggar's advice for a long and lasting married life has created another controversy. Many fans believe that the advice is meant as a jibe at her daughter-in-law Anna, who is dealing with her husband Josh's infidelity.
In the family's official blog page, the mother-of-19 was answering a fan's question about what marriage advice she gave her daughter Jill. However, instead of answering the question directly, the former 19 Kids And Counting star cited a friend's advice and suggested that a wife must fulfill her husband's sexual desire, even when she is exhausted and heavily pregnant.
"I have one child, we're expecting our second and I'm big pregnant," the 49-year-old reality star quoted her friend's advice in her blog. "You are the only one who can meet that special need that he has in his life for intimacy. You're it. You're the only one. So don't forget that, that he needs you. So when you are exhausted at the end of the day, maybe from dealing with little ones, and you fall into bed so exhausted at night, don't forget about him because you and he are the only ones who can have that time together. No one else in the world can meet that need."
She also explained that the wife must make herself available when her husband wants her and she should have a joyous face while doing so. "And so be available, and not just available, but be joyfully available for him. Smile and be willing to say, 'Yes, sweetie I am here for you,' no matter what, even though you may be exhausted and big pregnant and you may not feel like he feels. 'I'm still here for you and I'm going to meet that need because I know it's a need for you.'"
Duggar, who is married to Jim Bob for the past 30 years, has shared two more points of wisdom which include talking out differences privately and getting marriage counselling whenever needed.
Many fans have felt that the advice was indirectly meant for her daughter-in-law Anna, who is currently healing from her husband's cheating scandal. "Josh didn't do what he did because of lack of sex. He did it for the thrill of the chase. Nothing she could have done would have stopped him," one fan wrote on the Facebook page, Life Is Not All Pickles And Hairspray.
"If the woman is exhausted from caring for his children, she shouldn't have to put on a fake happy face and pleasure him," another social media user wrote.
The Ashley Madison hacking scandal suggested that Josh had cheated on his wife Anna on multiple occasions. It was also revealed that he was having an affair with a porn star while his wife was pregnant with their fourth baby.
© Copyright IBTimes 2023. All rights reserved.