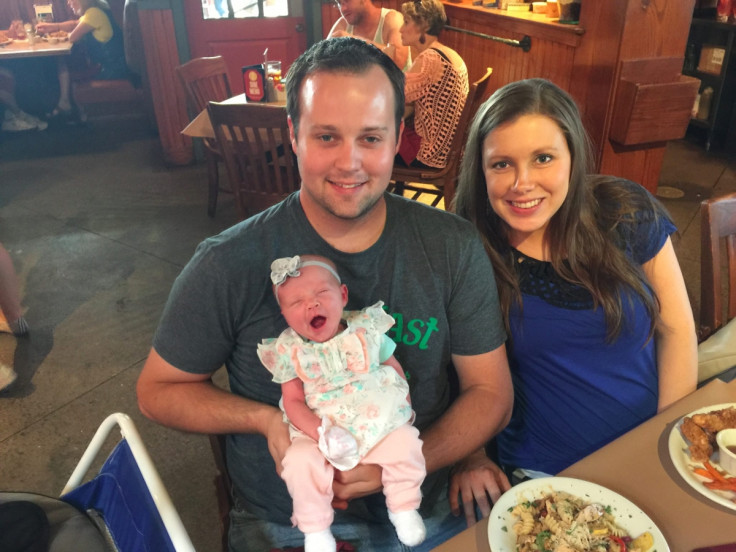 The Duggar family is still coping with the aftermath of the Josh Duggar sex and cheating scandal. Many speculated that his wife Anna, who is at her parents' place, would cut all ties with her famous family. However, Jim Bob, the patriarch of the evangelical Christian family, is showering expensive gifts (which include a brand new house) on his daughter-in-law in order to convince her not to leave his troubled son.
Hollywood Life reports that the father-of-19 is desperate to save the marriage of his 27-year-old eldest son and his wife Anna. "If Anna doesn't accept the house and do what she can to save her marriage, things are going to get very uncomfortable," the inside source told the website. "This is more than just about saving their marriage, in Jim Bob's eyes, he's fighting to save the entire family. If Anna leaves Josh it will be the nail in his coffin for Josh and the rest of the family. Getting Anna back in line and on board is priority one right now. If this house doesn't work, if bribes won't work, then Jim Bob will come up with a plan B. He's not the kind of guy that just gives up."
The report also claimed that the father-of-four, who is trying to get rid of his additions at a faith-based rehabilitation centre, is urging his wife not to divorce him. "Josh is convinced that he is a changed man. At least that's what he's been telling Anna," another source told Hollywood Life. "He says that he can't live without her and that Jesus has restored him. That he will make it up to her and the kids. He says he's ready to start his life over with her and the family. He's terrified of losing her and is hoping that his parents can convince her not to leave him."
However, contrary to rumours, the former 19 Kids And Counting star Anna appeared happy in a rare public appearance since the Ashley Madison cheating scandal. Amy Duggar posted a picture of the two of them together where Anna can be seen posing happily for the camera. The newlywed reality star also claimed that Anna is getting lots of love from her in-law's family.
"Anna and I go to this fundraiser every year, a lot of the family does," Amy told ET. "I think the picture I posted shows how strong Anna truly is, she's smiling, and has a lot of love around her. She was talking to people at the event, having so much fun and she looked so pretty," she continued.