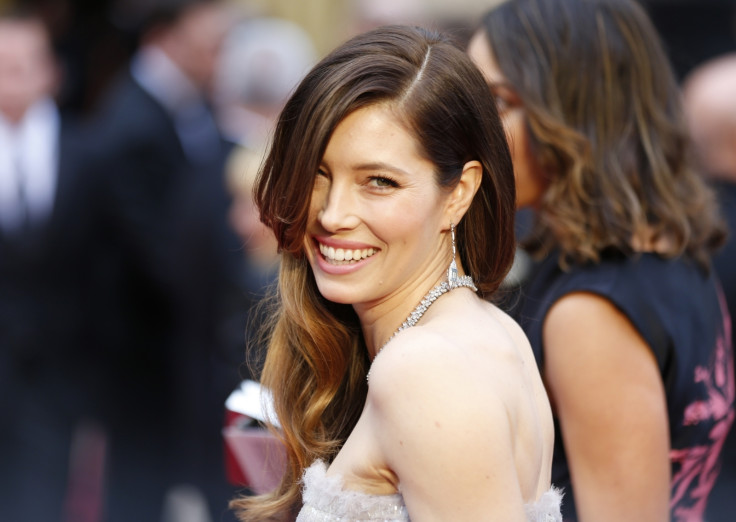 Jessica Biel has left her fans in shock with an explicit scene after going nude in the previous episode of her new murder mystery series, The Sinner.
Justin Timberlake's wife, who plays the role of Cora Tannetti in the American show, leaves almost nothing to the imagination as she is seen masturbating her female co-star, who plays the character of her younger sister in the series. The X-rated clip shows Biel kissing her co-star and sliding her hand into her co-star's underwear as the latter moans and groans while in bed.
Since the airing of the latest episode, fans have been flooding Twitter with comments.
"I just watched the Sinner & she really kissed her own sister. I need to bleach my eyes out," a fan of commented
Another added, "I am done with The Sinner"
"If incest is your thing..." a third fan said.
A fan added: "Binge watching The Sinner... holy moly Jessica Biel."
Biel previously went completely nude in one of the scenes that shows her washing away the blood on her body after violently stabbing a man to death in front of her son and husband. She, however, claims to not know the man and provides no further explanation for killing the man.
It is not the first time Biel has performed an X-rated scene on television. She revealed her assets for Powder Blue, which released in 2009.
"If a director I trusted came to me with an amazing opportunity and it felt organic, I would do it," she had told the Daily Mail in an interview in 2011.
The Sinner is based on Petra Hammesfahr's 1999 novel of the same name. The show premiered on 2 August.