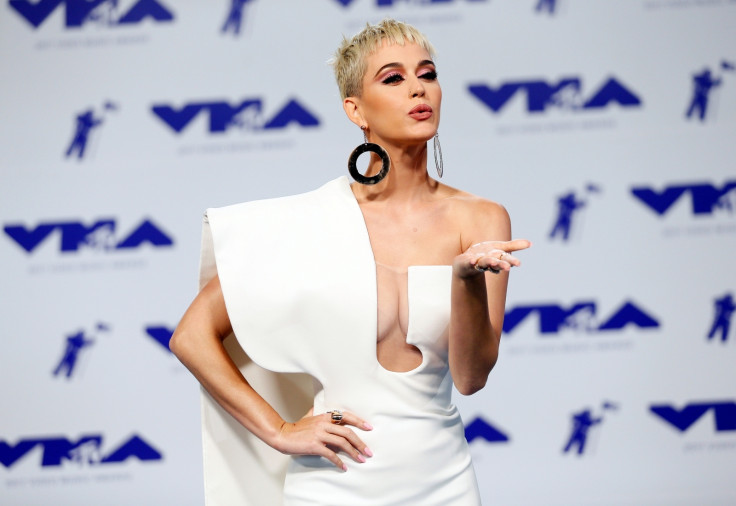 Katy Perry has sent her fans into a meltdown with an adorable throwback photo of hers that she has shared on social media.
Wearing a casual grey t-shirt and jeans, the Last Friday Night singer is seen smiling at the camera. The picture seems to have been taken in a recording studio as the songstress is seen standing in front of the microphone with headphones over her ears. A much younger Perry rocks her cropped blonde locks, with minimal makeup.
"13 year old me. Wannabe popstar,"the Swish Swish star wrote alongside the photo she shared with her 67 million fans on Instagram.
The photo has already garnered more than 854,000 likes, with many calling Perry "cute" and praising her for making it in the music scene after her initial struggles.
"Thats awesome! Bringing real to our dreamers..." a fan commented.
Another added, "You've come along way. Well done. Don't forget to live,"
"Wow. You grew into a beautiful women from a beautiful gal," a third fan said.
A fan said, "Holy shit! I can't believe that's you. You don't look like that anymore it's so weird but also whatever the hell the word is to see how much you've changed since then."
However, the snap did not go down well with some of her fans who asked Perry to be the girl they looked up to when she just started out in the music scene.
"Can u go back to ur old way please! I used to be obsessed wt u, (I still have my prism concert shirt) but now since u went all Miley Cyrus I lost u. U r still a great person. Not a role model, but a person," a fan said.
Another added, "Way better than what you've become now! That smile was real. Your smile now is fake! Your eyes shine, your eyes now look sad and miserable. I understand though, hellywood can be really really .... (cough) ... satanic!!!! (Cough) ‍♀️ but it was your choice love ........you can walk away or forever be doomed! You're call "Katy perry" ;)"