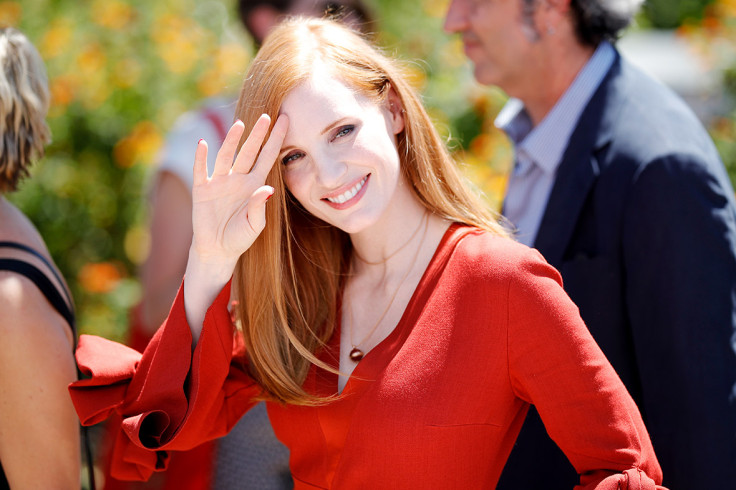 Jessica Chastain recently appeared on the Los Angeles Times' Envelope magazine cover with five other Hollywood actresses with the tagline: "A shift in focus: Actresses call for a change in the way many stories are told." However, the cover did not go down well as many took to social media to vent their frustration at only white celebrities making it on the front page of the magazine.
Margot Robbie, Kate Winslet, Diane Kruger, Saoirse Ronan and Annette Bening also feature on the cover.
"Honestly @jes_chastain as an outspoken voice for equality how do you pose for a photo like this and not feel absolutely mortified by the blatant exclusion? How is it possible to not understand the msg this photo sends?" a Twitter user asked.
Another added, "#FlashbackFriday #BlackWomen saved themselves and Democrats in #Alabama. 52% of white women voted for Donald Trump whose presidency gave rise to the #Resistance. A black woman launched #MeToo movement. In Hollywood, this is considered pushing the envelope (h/t @AlfredEdmondJr)."
Someone else said, "It is literally the antithesis of "a shift in focus" -- this is literally The Same Focus on White Women in Hollywood", while another user said, "I cannot help but to think of the young black girls and girls of color who see an image like this whether aspiring actresses or not and instantaneously getting the message that there is no place for them in mainstream, valued America."
Chastain agreed with the criticism saying diversity is an issue in the entertainment business and the magazine cover is a "sad look" as there are no women of colour in the photo that promotes female lead films. She also asked her fans to think of women of colour in leading roles in movies made in 2017.
"I LOVED @salmahayek in #BeatriceAtDinner," she said and added, "Its TERRIBLE that I can't think of at least 5 female lead films with woc this year. In 12 months there's not even 5?!"