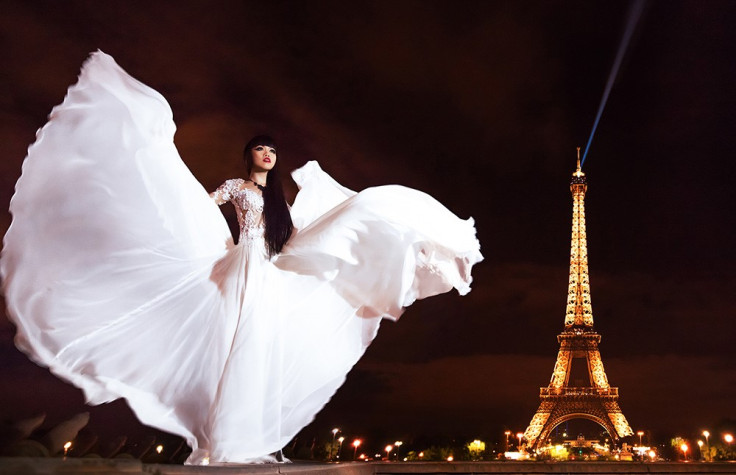 She has conquered the Eiffel Tower and London's Tower Bridge in the past and now Jessica Minh Anh will walk on water. The producer is set to present an autumn collection in the most unique way, with a "floating catwalk" on the River Seine in Paris.
The model and entrepreneur will host the event on 29 October 2015, inviting a group of guests aboard the Seine's giant glass boat to witness the stunning 100-metre catwalk. The multi-faceted glass windows will give the illusion of the models walking on water as the boat cruises.
Marco Goncalvez, operation manager of compagnie des Bateaux Mouches, said of the show: "We are extremely honoured to work with Jessica Minh Anh on this special project. We have been admiring her iconic productions at places such as the Grand Canyon Skywalk, Hudson River, London's Tower Bridge, and One World Trade Center for years. It is a privilege to have our venue added in Jessica's famous series of unconventional catwalks."
Anh's catwalk will be the centrepiece of the J Autumn Fashion 2015 showcase with a range of labels set to preview their collections, including Lebanese haute couture designer Rouba. G, Turkish talent Gülnur Güneş, Saudi Arabian fashion house Ot Kutyr Atulier, Peruvian artist Ani Álvarez Calderón, Kiwi heritage brand Iwi Creations, and 5.8.0 creative studio from Hong Kong.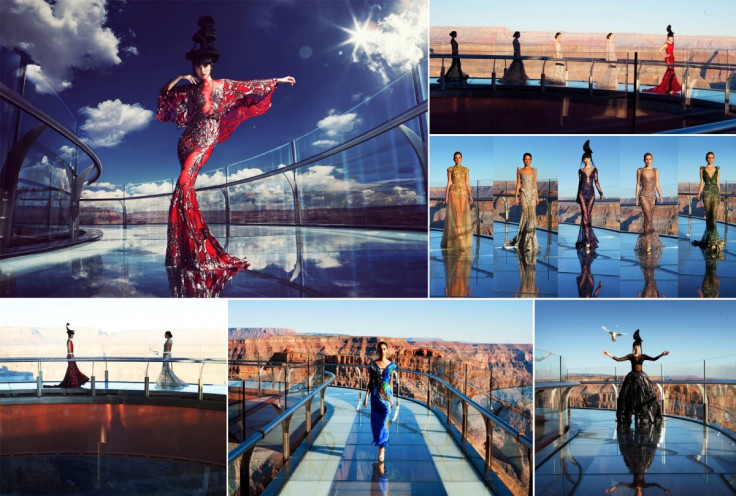 In July 2015, Anh marked her 10th anniversary of production by creating the world's first solar-powered catwalk. It followed her previous events at the Eiffel Tower in France, the Tower Bridge in London, One World Trade Center and Petronas Twin Towers' Skybridge. Commenting on her unique runways, Anh said: "I believe the most outstanding designs should be showcased at the best of locations, using the most creative catwalk concepts. It's a challenging process, but very rewarding."
Anh, who was born in Hanoi, Vietnam but raised in Moscow, Russia, received formal training in piano and fine art before studying under a scholarship in Malaysia. The catwalk producer currently resides in Paris but travels internationally to produce three unique runways each year. The IBTimes UK will be reporting live from the show so follow A-List on Twitter for updates as they happen.