When Princess Diana died in a car accident in 1997, she was being pursued by the paparazzi through the Pont de l'Alma tunnel in Paris who callously took pictures of her last moments of life, as Prince Harry recalls in ta new BBC 20th anniversary documentary, "Diana, 7 Days".
But it wasn't just during her last hours that the late Princess had to deal with extreme media attention. In fact, as her sons William and Harry's reveal, Diana's struggles with the "press intrusion" drove her to tears.
"She was subjected to treatment that frankly nowadays people would find utterly appalling," says Prince William, in the documentary, recalling painful memories of their mother being hounded by the photographers.
"We'd go looking for her, to talk to her, to play and she'd be crying — and when that was the case, it was to do with the press. She'd had a confrontation with photographers on the way to the gym or on the way outside just trying to do day-to-day stuff. The damage for me, being a little boy being 8, 9, 10 and wanting to protect your mother and finding it very difficult seeing her upset," said Prince William.
Explaining his mother's ordeals with the unwanted attention, the 35-year-old prince added that Diana would be followed, chased, called names and even spat at by the photographers just for a reaction, whom he described as a "pack of dogs".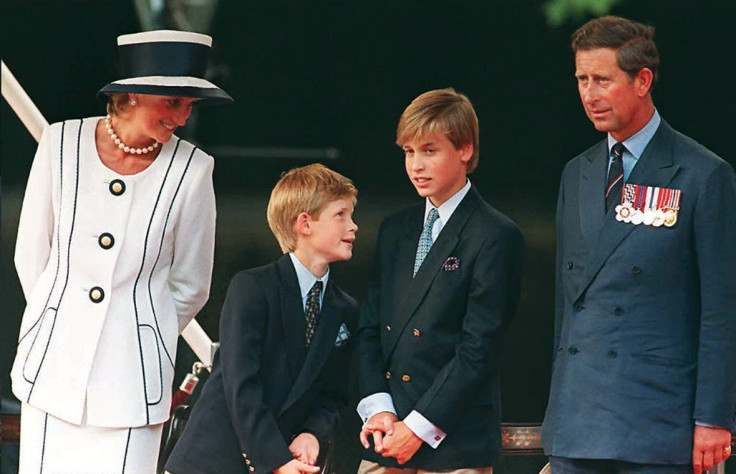 The princes reveal that, throughout this period, knowing there was nothing they could do to help their mother was particularly hard on them. Prince Harry recalled an incident when Diana – tired of being chased – decided to give the paparazzi an earful.
"When she got back in the car, she couldn't even talk to us, her eyes were just balling out. She was constantly crying. William and I looked at each other and stared out of the window. Is this the way it was supposed to be for the rest of our lives? It was hard," the flame-haired prince explained.
At the age of 36, Diana died when the car she was travelling in hit the wall of a Paris tunnel while it was being chased by a flock of photographers. "One of the hardest things to come to terms with is the fact that the people who chased her into the tunnel were the same people that were taking photographs of her while she was still dying on the back seat of the car," Harry adds.
"She had quite a severe head injury but was still very much alive on the back seat and those who caused the accident instead of helping were taking photographs of her dying. And then those photographs made their way back to news desks in this country."
The 90-minute documentary airs on Sunday, 27 August on BBC1.