'Suicidal' Black Jesus Cartoon Provokes Outrage in South Africa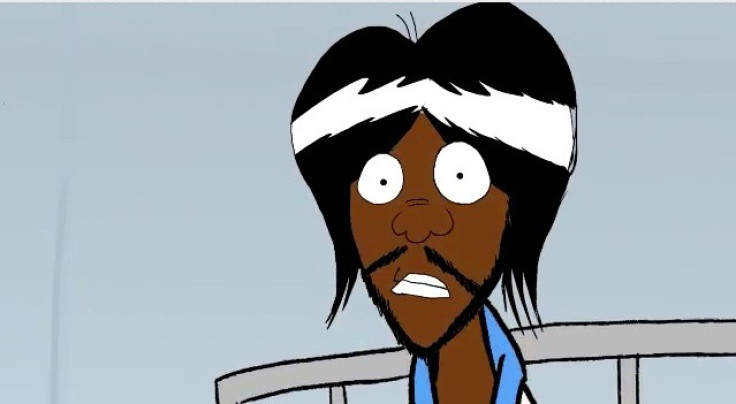 Outraged by a cartoon on Jesus, a South African woman has lodged a complaint with the country's Human Rights Commission.
A cartoon titled Jesus is Shangaan has proved a hit online after being viewed by more than 50,000 people.
However 32-year-old woman and Pretoria resident Caroline Sithole lodged a complaint with South Africa's Human Rights Commission, branding it offensive, South Africa's The Times reported.
Sithole said the two-minute cartoon reminded her of the discrimination she suffered growing up because of her Shangaan roots.
"Well, it is sad that in this democratic South Africa you still have people who really believe Zulus or other tribes are more superior than Shangaans and that Shangaans are non-human or sub-human," Sithole wrote in her complaint, according to The Times.
"No wonder my son refuses to be Shangaan. I grew up being ridiculed by schoolmates for being Shangaan and I was not sure where this hatred was coming from.
"This has caused a lot of pain for me ... I hated going to school because 'I was Shangaan'. I will not be ridiculed again in a democratic South Africa because of people like Mdu Ntuli, who think they are a better race than others and perpetuate these stereotypes."
The Shangaan people are part of the Tsonga ethnic group which generally also include the Thonga , Tonga, and several smaller ethnic groups.
The leader of the African Christian Democratic Party, Reverend Kenneth Meshoe, also criticised the animation and also described it as offensive, to Christian faith and potentially ethnically divisive.
The cartoon was created by Mdu Comics, a Johannesburg-based company.
It depicts a "black Jesus" who attempts to commit suicide after his doctor tells him DNA test showed he was a Shangaan.
The character called Jesus, who speaks Zulu, visits his doctor after injuring his toe, but following tests the doctors tell him: "Jesus, there is no easy way of telling you this ... You are Shangaan."
The animation then shows Jesus trying to get rid of his ""shangaan-ness" by rubbing oranges against his body before leaving a suicide note.
Commission spokesman Vincent Moaga confirmed a complaint had been lodged and that it was now being assessed.
Mdu Comics founder Mdu Ntulidefended the cartoon saying: "It is purely fictional. Every nationality has a joke on each other and that's just how it is. For me, it is just ridiculous for any Tsonga person to take this personally."
The Tsonga people inhabit the southern coastal plain of Mozambique, parts of Zimbabwe and Swaziland, and South Africa where an estimated 1.5 million live.
© Copyright IBTimes 2023. All rights reserved.