A British student from Oxford who was dubbed 'Jihadi Jack' after being suspected of fleeing to Syria to fight for Isis has told of his change of heart from inside a Kurdish prison, according to reports.
Jack Letts, a former Cherwell Comprehensive School student and son of an organic farmer, had left home in 2014 in order to travel to Isis-controlled Syria.
The 21-year-old Muslim convert had originally travelled to Jordan, aged 18, after dropping out of his A-levels before he travelled to the embattled nation.
Letts has repeatedly denied being a fighter for the extremists and now claims that after more than two years in Isis-controlled territory he has tried to flee the country.
He told the BBC via text and voice messages that he is now opposed to Isis whilst detained in solitary confinement in Kurdish jail in north-east Syria.
"I hate them more than the Americans hate them," he said according to the BBC. "I realised they were not upon the truth so they put me in prison three times and threatened to kill me."
Letts, who was married in Iraq and now has a child, was injured in an explosion and had gone to the Isis de-facto capital of Raqqa to recuperate.
He told the BBC that he became disillusioned with the group about a year ago after it killed its former supporters and jailed him.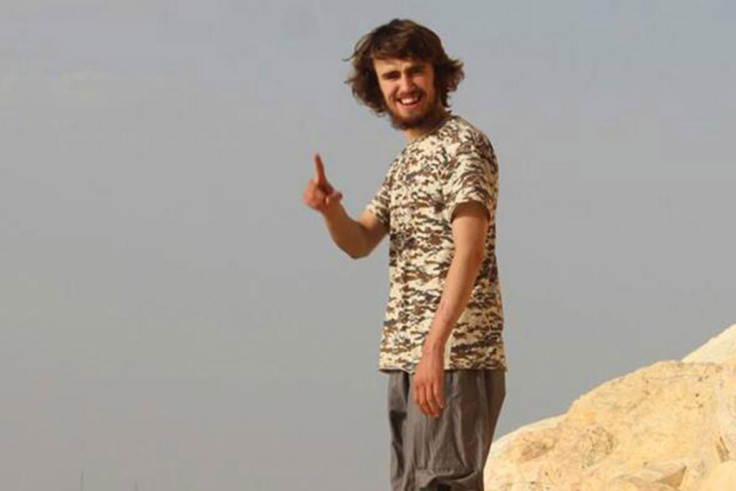 Letts said that he escaped an Isis prison and found a people-smuggler who led him through minefields to a Kurdish area where he was apprehended.
His parents, John Letts and Sally Lane, denied their son was a fighter and pleaded not guilty to charges of funding terrorism after allegedly sending him money.
The couple asked UK authorities for assistance despite John Letts believing his son "will have to account for his actions" once he returns to Great Britain. "If he has had anything to with IS I want nothing to do with him," said John.
Letts' mother, meanwhile, believes that his Jihadi John tag is unfair. "I think there has been so much misinformation, one little piece of information came out and it was manipulated, twisted, as far as I can see," said Lane.
But Jack Letts said that he did not want any help from the UK saying: "I'll just chill here in solitary confinement 'til someone decides it's easier to kill me."