A news agency affiliated with the Isis terror group has released footage reportedly showing fighting and executions at the hands of Philippines-based ally, the Maute militant group.
On Monday (12 June), Amaq News released footage claiming to show clashes in the city of Marawi, where Filipino forces have been fighting against Maute militants for the past month.
The video shows Maute fighters throwing grenades and shooting in clashes with government troops.
The footage ends with the execution of at least five men knelt down in front of fighters armed with rifles.
Maute militants began attacking areas of Marawi and kidnapping civilians on 23 May, in retaliation to the army's failed attempt to capture Isnilon Hapilon, a Filipino militant believed to have links to Isis.
Fighting has caused the death of between 20 and 38 civilians, 120 militants and dozens of Philippines army personnel.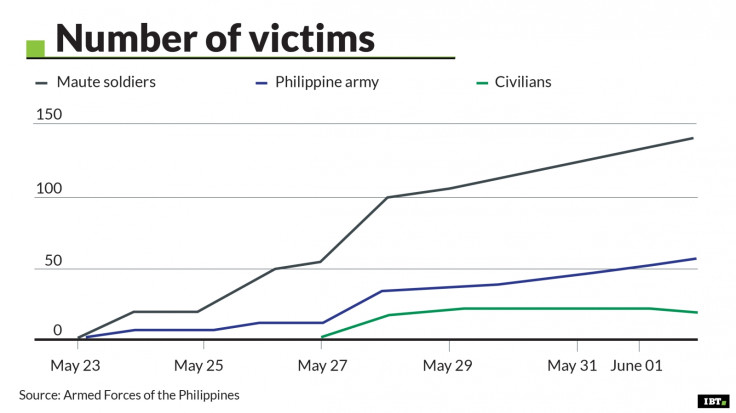 Thousands of people have fled the town since the siege began. However, hundreds remain trapped.
Fighting prompted President Rodrigo Duterte to declare martial law on the island of Mindanao, where Marawi is located.
The army said earlier in June it was confident it could recapture the entire town within few days. However, fighting has continued since.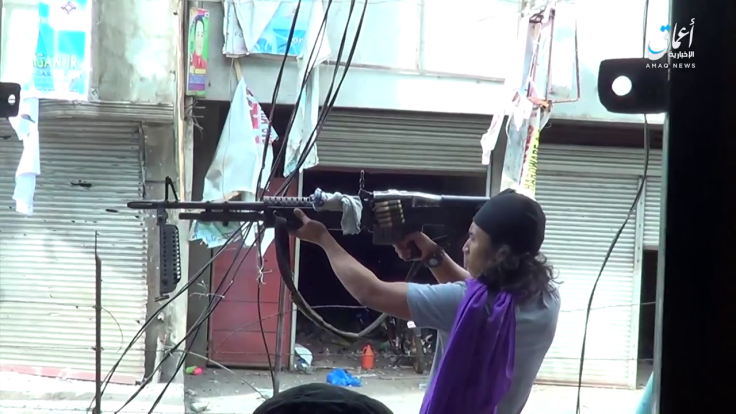 Some reports have claimed US special forces have joined the Filipino army in its fight to drive Maute militants out of Marawi, something that Duterte said he was not aware of. The leader, who earlier this year said US troops stationed in the Philippines had to leave, claimed he "never approached America" for help.
The army said on Monday it believed Hapilon was still hiding in Marawi's Barangay Lilod Madaya area, where at least 13 Filipino soldiers were killed during clashes with militants last week, local media reported.
Dozens of foreign fighters have been fighting alongside the Maute in Marawi. A Philippines intelligence source said that of the 400-500 fighters who seized Marawi, as many as 40 had recently come from overseas, including from countries in the Middle East.
There are a large number of Muslims in Mindanao, but the rest of the country has a predominantly Roman Catholic population.