Jim Carrey can defend himself in wrongful death trial with ex-girlfriend's medical records
His girlfriend Cathriona White died in September 2015.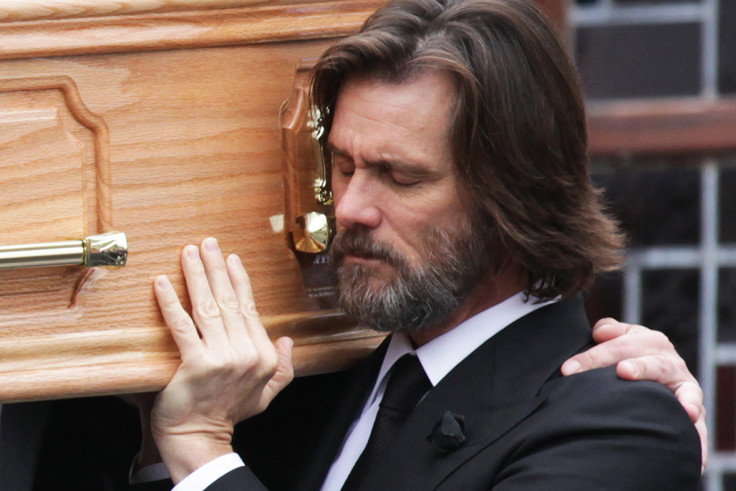 Lawyers for Jim Carrey have been given approval to use the medical records of his ex-girlfriend to defend the Hollywood star in the wrongful death trial he awaits over her suicide.
The family of Irish make-up artist Cathriona White claims that the star used his wealth and fame to provide her with prescription drugs which led to her death from an overdose in September 2015, which he denies.
Also at the heart of the suit are claims by White's family that Carrey gave her herpes for which he tested positive. Carrey has dismissed this, saying she got them from someone else.
Judge Deirdre Hill ruled at Los Angeles Superior Court that her medical files, which White's family lawyers had to tried to prevent being released, could be used in the 20-day trial which will take place in April next year.
Carrey's lawyer, Raymond Boucher, said that White had been prescribed medication after breast enlargement surgery, that could have been behind her death.
"One of the issues is her prescription medication. We know she had breast surgery that month, we know she had oxycodone prescribed to her that month."
Carrey's lawyer, Boucher, said: "The most important thing is we want the medication evidence.We want to be able to establish that Mr Carrey absolutely did not transmit any herpes and he did not give her his pain medication and she could access her own."
However the same standard will apply to Carrey who may have to reveal his medical details.
White died in her rented home at Sherman Oaks, California, leaving a suicide note for the actor in which she said: "I'm just not for this world. I've spent 3 days now in disbelief that you're not here."
Carrey has released a video on YouTube in which he discusses how painting became therapeutic for him after his split with Jenny McCarthey in 2010.
© Copyright IBTimes 2023. All rights reserved.