Jim Carrey has been accused of failing to pay for the funeral of his ex-girlfriend Cathriona White after offering to fund the service. The claims were made by White's mother, Brigid Sweetman, and ex-husband, Mark Burton, as part of their wrongful death lawsuit against Carrey.
In the amended court documents, filed on 10 July at the Superior Court of California, County of Los Angeles, Sweetman and Burton claim Carrey, 55, tried to portray the "grieving good guy" at White's funeral in October 2015 but "never paid a dime of funeral expenses". They add that he "reneged on his offer" despite learning that the celebrity stylist had left her family a "minimal amount of money".
White, 30, died in September 2015 after taking her own life at her Los Angeles home just weeks after she split from the Ace Ventura actor. Carrey was a pallbearer at White's funeral and helped carry her coffin through the town of Cappawhite, Co Tipperary in Ireland.
Although Sweetman and Burton initially filed separate lawsuits in December 2016, they were merged into one case on 6 July. Carrey's lawyer Marty Singer requested that the funeral claims be removed from the court papers.
According to Entertainment Tonight, Carrey will now have to give a full deposition into the wrongful death lawsuit in August. Michael Avenatti, a lawyer for Sweetman and Burton, said of the forthcoming deposition: "He will now be forced to answer questions about how he gave Ms White three STDs, humiliated and demeaned her, and then gave her the drugs she used to kill herself. We are counting the days until the truth is known."
However one of Carrey's attorneys, Ray Boucher, countered: "The truth has been known for some time. A troubled woman took her life and Jim Carrey had nothing to do with it. He's looking forward to his deposition being taken because the truth ultimately will prevail, and there's nothing in his deposition that is going to change the truth."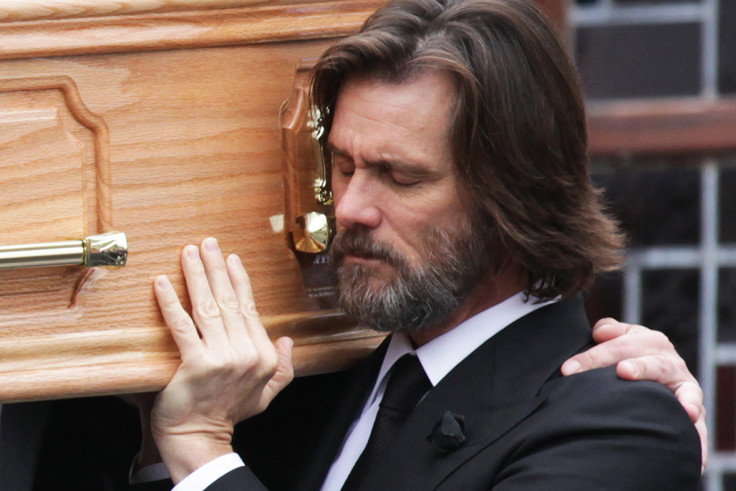 Boucher nor Avenatti believe the case will be settled before the trial, which is set to begin on 26 April 2018, despite the fact both sides will take part in mediation sessions.
Elsewhere in the explosive lawsuit, Carrey is accused of passing on several STDs to White and demanding she sign a confidential agreement to keep quiet. Carrey denies all allegations made against him.
The comedian's legal team previously said in a statement: "A part of their attempt to shakedown Carrey for a multi-million dollar payday, Sweetman and her attorney have riddled the Complaint with severe ad hominem attacks and allegations about STDs, none of which are relevant to the cause of death. Hence, none of these allegations belong in the Complaint."