Jimi Manuwa has revealed he would rather challenge the winner of the light heavyweight title fight between Daniel Cormier and Anthony Johnson than face Jon Jones.
Manuwa — who main evented UFC London, making quick work of Corey Anderson via a first round knockout — had previously stated that he could knock out Jones whose one-year suspension ends in July 2017, leading many to believe that he would call out the former champion.
However, following his victory over Anderson, the 37-year-old instead demanded a title shot in his post-fight interview, even challenging David Haye for a potential boxing match in the future.
In the post-fight press conference, Manuwa explained further as to why he is not interested in a bout with Jones despite respecting the youngest UFC champion of all time.
"I'm not interested in Jon Jones," he said as quoted on MMAFighting. "Jon Jones takes steroids and now he's been banned for steroids."
"Before, I was a big fan of Jon Jones, the things he's done in the Octagon and everything, but he's been suspended for a year or something and he's had issues before. He's a great fighter. I greatly respect him, but he's been banned for steroids and that taints everything that he's done.
"So, I'm not really interested. When he comes back, I'll fight him, no problem. But I'm focused on the belt right now, and that's going to be the winner of DC and 'Rumble' Johnson."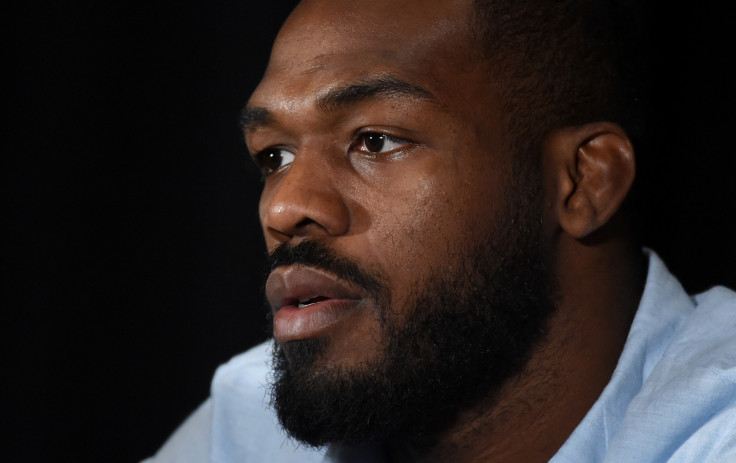 Despite his issues outside the octagon, Jones (22-1 MMA record) is widely considered to be one of the greatest fighters of all time, having suffered his only defeat due to a disqualification. This could lead to the 29-year-old skipping Manuwa in the pecking order when it comes to a title shot. However, the England native acknowledges that possibility.
"Possibly, but to me, whatever happens, happens," he added. "I will be fighting the elite fighters in the world, and I don't know, we'll see what happens."
"He's back in July or something. [Cormier and Johnson] are fighting next month, so the fight could be made before he comes back anyway, so we'll see what happens. I'm going to fly to Vegas to meet with (UFC president) Dana (White) after this and we'll see what happens."