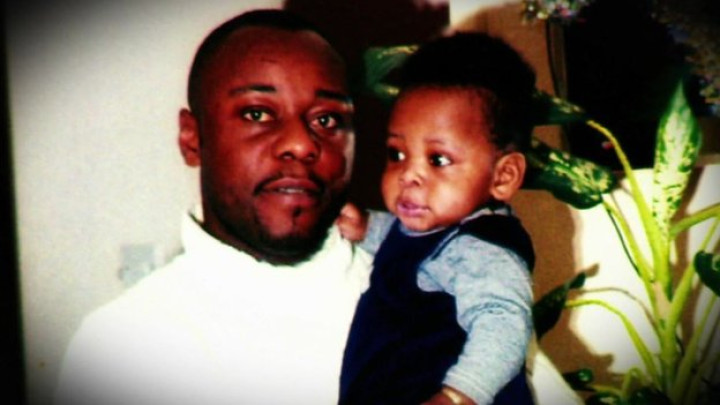 A teenager has told the Old Bailey how Angolan man Jimmy Mubenga pleaded for his life while he was "viciously" manhandled on a deportation flight out of Heathrow.
Mubenga, 46, was being deported to Africa after serving a two-year prison sentence for assault occasioning actual bodily harm.
He was travelling on a Boeing 777 when he became agitated and had to be restrained by guards and handcuffed with his seat belt on.
"The three security guards got on top of Jimmy and applied pressure to him and he was crying out for his life," the 16-year-old boy described to jurors.
"Every time he shouted I saw the man apply pressure to the black man's wrists by pushing on the handcuffs,' he said in his witness statement.
"I also saw him apply pressure on the black man's neck. [Mr Mubenga] would yell out 'they're killing me' in an exhausted manner.
"The black man was totally handcuffed and he kept shouting 'no, no, no' for the next ten minutes."
The court heard how G4S guards Terence Hughes, 53, Colin Kaler, 52, and Stuart Tribelnig, 39, pinned Mubenga's head down in his seat for up to 35 minutes as he shouted "they're killing me".
The Angolan national died shortly before the British Airways flight took off and Hughes, Kaler, and Tribelnig are accused of manslaughter.
The court, which in an unprecedented move has seen a section of the Boeing 777 constructed in front of jurors, heard how Mubenga had been fit and healthy when he boarded the plane and that guards believed he was "feigning" illness.
Prosecutor Mark Dennis QC claimed instead of pinning down Mubenga they could have "simply stepped back" and tried to calm Mubenga with words.
It was claimed the officers continued to do nothing even when Mubenga sat motionless while staring ahead open-eyed, the court heard.
The prosecutor said all three officers were involved and added: "It is alleged that by their joint actions they unlawfully caused the death of Jimmy Mubenga."
Hughes, of Portsmouth, Hampshire; Kaler, of Kempston, Bedfordshire; and Tribelnig, of Horley, Surrey, all deny two counts of the manslaughter of Jimmy Kelenda Mubenga, one by reason of unlawful and dangerous act and the other by reason of gross negligence.
The trial continues.