G4S Scandals: From London 2012 Security Fiasco to Jimmy Mubenga Death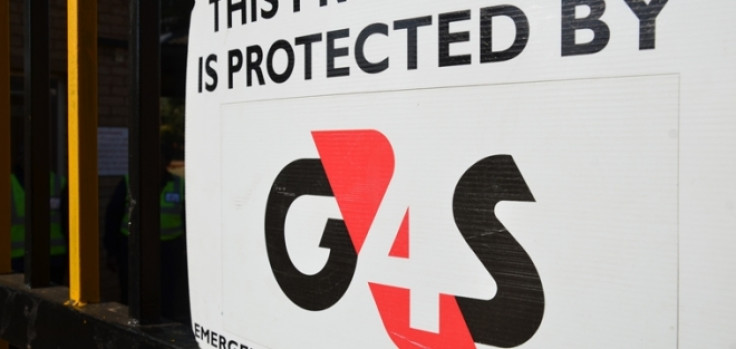 G4S, the Crawley-based British outsourcing and security giant, has been rocked by a number of scandals and gaffes in recent years.
Most stem from the firm's public sector work for governments around the world, from managing prisons to handling security for major events.
IBTimes UK looks through some of the recent bad headlines for G4S.
Electronic tagging
In mid-2013 the justice secretary Chris Grayling revealed allegations that G4S had been overcharging taxpayers on its contract with the government to operate the electronic tagging of offenders.
G4S had been charging for the tagging of criminals who were dead or already in prison. Though a review by law firm Linklaters found no evidence of intentional wrongdoing by G4S staff, the security firm is repaying £108.9m to the government.
It is still banned from winning any new public contracts in the UK. This is until the government is satisfied that enough changes have been made to the culture and practices inside G4S and a criminal investigation into the tagging contract by the Serious Fraud Office has reached its conclusion.
Olympics security
Just weeks before the start of the London 2012 Olympic Games, G4S revealed it could not meet its contractual obligation to provide enough security staff for the global event.
Whitehall had to call in the British Army instead to help staff London 2012, a clear target for terrorists, because G4S could not cope.
It took an £88m hit in compensation to the government for not being able to fulfil its Olympics security contract.
Nick Buckles, the then G4S chief executive, was hauled in front of MPs over the blunder – which he called a "humiliating shambles".
South African prison torture claims

Towards the end of 2013 allegations surfaced of abuse and torture by staff at South Africa's tough Mangaung prison. That prison is run by G4S.
Footage from the prison leaked to the BBC appeared to show the sound of a prisoner being electrocuted. He was shrieking in agony.
A project by Wits University in Johannesburg pulled together testimony from 30 inmates who claimed they were tortured, with methods including beatings and electric shocks. Some claimed they were forcibly injected with anti-psychotic drugs.
G4S denied the claims.
"We cannot verify the video where these allegations of torture are made, however, we can confirm that we do not use any form of torture or shock treatment," it said.
"There is an active and independent inspection regime in place at the Mangaung prison, and there have never been any allegations or concerns regarding anything of this nature."
A statement from the South African government said it thought G4S had "lost effective control of the facility".
Jimmy Mubenga death
Jimmy Mubenga was a 46-year-old Angolan man being deported from the UK in 2010. While on board the plane set to take him back to Angola, Mubenga was apparently trying to leave his seat and saying "I don't want to go".
He was restrained by three G4S security staff who were escorting him. He was restrained for 30 minutes, during which time witnesses said Mubenga called out that he could not breathe, and died.
A jury found that Mubenga had been unlawfully killed because he was excessively restrained. During the inquest, it emerged that the senior detaining officer for G4S had shared and received racist jokes from his mobile phone.
Questions were raised around how G4S and other security firms restrained deportees.
The Crown Prosecution Service (CPS), having initially decided it would not press charges over Mubenga's death, said it would revisit its decision in light of a jury's unlawful killing verdict.
G4S said: "At all times we acted appropriately and in full compliance with the terms of our contract."
Cedars detention centre
A report into the G4S-run Cedars detention centre near Gatwick for immigrant families who are about to be deported revealed that substantial force was used on a wheelchair-using pregnant woman to remove her from the UK.
It put the life of her unborn child at risk, the report said.
"At one point she slipped down from the chair and the risk of injury to the unborn child was significant," said the report, adding that the incident carried an "unacceptable risk".
Chief Inspector of Prisons Nick Hardwick said: "We were very concerned to find that force had been used to effect the removal of a pregnant woman, using non-approved techniques.
"There is no safe way to do this while protecting the unborn child."
Despite the incident, Hardwick said Cedars was described an "exceptional facility".
Manus facility
A riot erupted at the G4S-run Manus immigration detention centre in Papua New Guinea, paid for by the Australian government, after weeks of growing tensions there.
Reza Berati, a 23-year-old Iranian asylum seeker, was killed during the riot. One other person was shot and dozens were injured.
A statement from one G4S guard, seen by the Guardian, claimed that security staff had "lost control" of the centre. Another witness described it as a "war zone".
An independent review into what happened at Manus is under way.
© Copyright IBTimes 2023. All rights reserved.