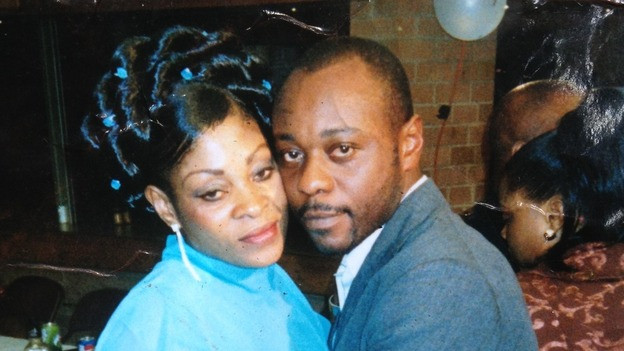 Three G4S security guards have been charged with manslaughter in connection with an Angolan man who died while being deported from the UK.
Jimmy Mubenga, 46, died in 2010 after being restrained by three G4S guards on board a plane at Heathrow Airport.
Three guards were arrested at the time in connection with Mubenga's death, but in 2012 the Crown Prosecution Service decided not to bring any charges.
That decision was reviewed after a jury ruled Mubenga had been unlawfully killed during an inquest into his death last year.
The CPS now says there is sufficient evidence for prosecution and have charged Colin Kaler, 51, from Bedfordshire; Terrence Hughes, 53, Hampshire; Stuart Tribelnig 38, from Surrey with manslaughter.
Malcolm McHaffie, dept head of CPS Special Crime, said: "We have completed a fresh review of all of the evidence relating to the death of Jimmy Mubenga, including the new evidence arising from the inquest, and decided that three men should be prosecuted for manslaughter.
"There is sufficient evidence for a realistic prospect of conviction and it is in the public interest to prosecute Colin Kaler, Terrence Hughes and Stuart Tribelnig.
The CPS added that G4S will not face prosecution for corporate manslaughter.
"We have concluded that there is insufficient evidence to prosecute G4S for either offence and, due to the fact that related proceedings are now active, it would be inappropriate to comment further," a spokesperson added.
The three guards are due to appear at Westminster magistrates court on 7 April.
Adrienne Makenda Kambana, Mubenga's widow said: "My children and I have waited a long time for this decision. We hope the CPS will now move this case forward quickly. We feel like we are another step closer to getting justice for Jimmy."
Mark Scott, solicitor for Mubenga's family, added: "The family look to the Crown Prosecution Service now to ensure that they prosecute the case with the rigour and robustness required by the evidence available to them.
"It has been a three and a half year struggle for the family to get to this point and they hope to get on with their lives once this final challenge is met."