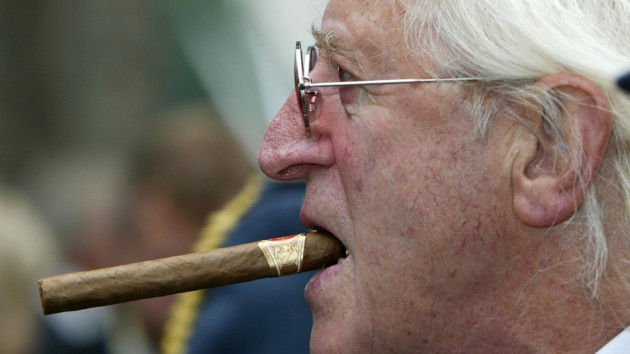 The estate of disgraced former television star Jimmy Savile has been frozen in response to the sexual abuse claims made against him.
NatWest, which acts as the executor and trustee of Savile's will, said it had put the distribution of the former BBC presenter's assets on hold. The estate has been frozen in preparation for a series of damages claims from his alleged victims.
The estate is said to be worth £4.3m, and was reportedly split among 26 separate beneficiaries in Savile's will, written in 2006.
The Financial Times, which has obtained a copy of the will, reports that Savile instructed his executors to distribute £20,000 among 20 of his friends, family and neighbours, with a further £600,000 to be put into a trust fund, the interest split among eight beneficiaries.
The remainder of the estate - just under £3.7 million before expenses - was to be held by NatWest on behalf of The Jimmy Savile Charitable Trust.
Beneficiaries mentioned in the will include current and former employees of Leeds General Infirmary and Broadmoor Hospital, where Savile allegedly carried out sexual abuse on patients during his time as a volunteer.
Savile's estate was initially frozen in July, following claims that he had an illegitimate daughter.
Scotland Yard is following at least 400 lines of inquiry into the allegations against the former Top of the Pops and Jim'll Fix It host.