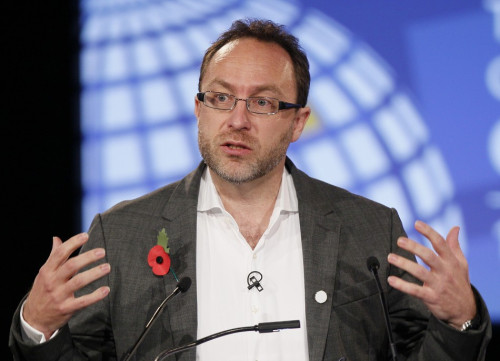 Jimmy Wales is not a man short on offers.
He is constantly pitched ideas about projects people want him to get involved in - but most fail for one of two reasons.
"Many of them are idealistic, wonderful sounding concept but don't have a practical plans on how they want to accomplish what they want to do, or I get pitched on perfectly sensible business ideas that aren't that inspiring to me," Wales told IBTimes UK.
However, among the detritus of failed pitches, this week has emerged one which offers Wales the perfect balance of inspiration and practicality.
The People's Operator (TPO) is a mobile phone network which was launched in the UK in November 2012. So far, so very practical, but here is where the inspiration comes in.
TPO will donate 10% of your monthly bill to a charity of your choice, and will donate 25% of all profits to the TPO Foundation, which is a group set up to distribute the money to good causes such as NSPCC and ChildLine.
Marketing
TPO is able to do this while offering competitive tariffs and contracts by eschewing a marketing budget and relying on word-of-mouth to create interest in the network and grow market share - which is where Jimmy Wales comes in.
"I see the potential here to raise an enormous amount of money for causes and at the same time the business model works and just needs to be expanded and grow globally," Wales said, speaking from Davos where he is attending the World Economic Forum.
Wales is best known as the founder of Wikipedia, the not-for-profit online reference tool. Wales has consistently resisted the urge to put ads on the site, which is the internet's fifth most visited – a move some believe would value Wikipedia at around $5 billion (£3bn, €3.7bn).
Wales has a net worth of around $1 million, a fraction of what his peers in Silicon Valley are worth. Aside from the income he receives for public speaking engagements, Wales also has stock in his for-profit web hosting company Wikia.
Strategic stake
Wales has joined the board of TPO as co-chair and he has taken "a strategic stake in the business"
While TPO's selling point is its ability to raise money for charity, the company is still in the business of making money for its shareholders, which now include Wales.
The Wikipedia founder will be looking to use his experience to grow awareness of the product and its benefits.
"I bring [a] wealth of consumer internet experience and also the connections to help [TPO] get top-level strategic meetings with the top charities and mobile phone operators, to move it forward with some credibility."
Testing
TPO has been open for business since November 2012 but this was just the planning and testing phase Wales says, and it is only now that the network will begin its push to gain customers.
Wales will be eager to ensure TPO is a success and the first move will be to expand its base globally, first looking at the US and Western Europe to complement its UK operation.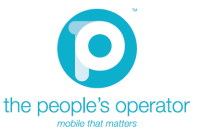 Based in Tech City in east London, the company was founded by Andrew Rosenfeld, Tom Gutteridge and Mark Epstein and as well as saving money by not having a marketing budget, the company is entirely online, with no bricks-and-mortar stores.
TPO is what is known as a mobile virtual network operator (MVNOs), which means it doesn't have its own physical network infrastructure, but will 'piggyback' on one of the four main UK networks, in this case using the UK's largest network, EE.
Selection
As well as offering SIM-only deals fpor consumers, the TPO is currently offering three handsets on monthly contracts to business users – the iPhone 5, Galaxy S3 and Nokia Lumia 520 – but it will have to quickly improve the selection available if it wants to attract a large user base - especially among the lucrative enterprise market.
"Increasingly these days people are bring-your-own device, [and while] it's not the whole of the market yet, we will be looking for good partnerships with the hardware manufacturers as well," Wales said.
One of the 'charities' already using TPO as a way of raising funds is the Labour Party, launching a partnership with the company in September 2013, with founder Rosenfeld a supporter of the party as well as a donor.
Political ties
While some question the close links to a particular political outlook (the TPO also has a deal with the Unite union) Wales sees this as a positive thing:
"I think that that is an absolutely mainstream, very proper case, that we would want people to support politics – be it Labour, Tories or the Lim Dems."
The TPO is entering a hugely competitive market, but by offering something different along with competitive prices, it will appeal to customers who simply tolerate their mobile network rather than actually being happy with it.
There is no doubt that there is a huge, untapped desire among people to do some good, and if anyone can make it work, then Jimmy Wales seems like the right person to do it.