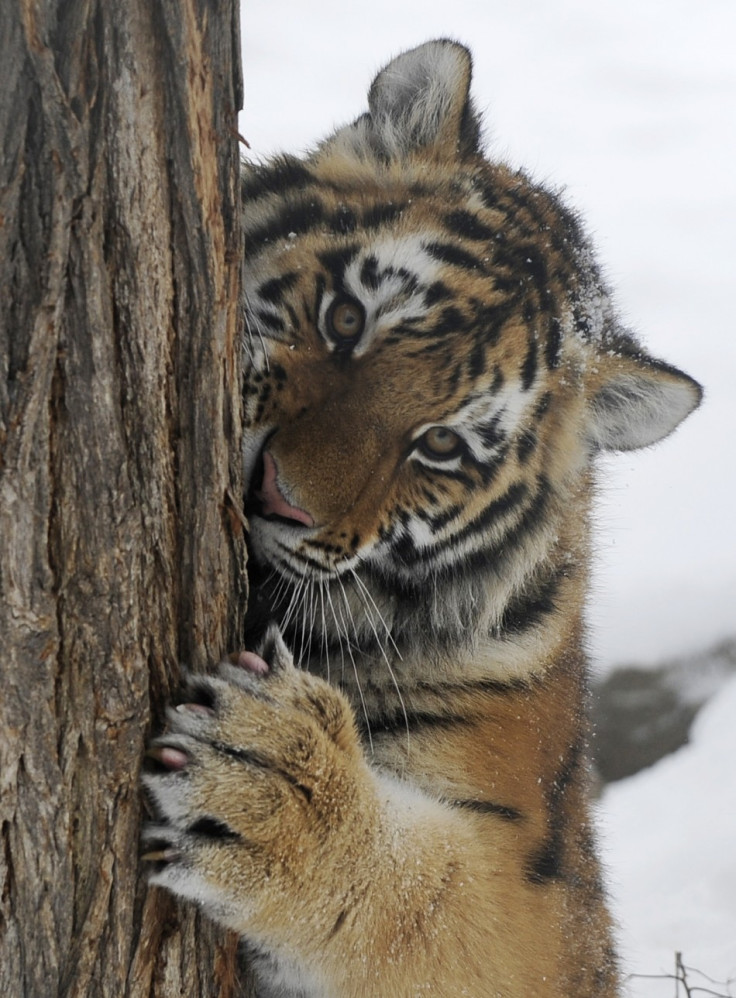 A host of WWF's high profile personalities including English model Jo Wood, footballer Graeme Le Saux and British interior designer Kelly Hoppen has taken part in a special online auction, raising funds for tiger conservation.
To celebrate WWF's 50th anniversary, the special online auction will feature items ranging from tiger print Jimmy Choo shoes to an eco-gold tiger paw bracelet, exclusively co-designed by Sabine Roemer and Jo Wood.
The auction follows on from WWF's Year of the Tiger campaign which began in 2010, the Chinese year of the tiger and aims to double wild tiger numbers by the next year of the tiger, in 2022.
The auction which began on June 1, 2012 will end at 12pm August 10, 2012.
"There are now thought to be as few as 3,200 tigers left in the wild, and their numbers have fallen by about 95 per cent over the last century. Wild tigers desperately need our support if they are to survive," stated Heather Sohl, senior species policy officer at WWF-UK. "By taking part in WWF's online auction you can make a bid and help raise crucial funds to protect them from threats such as poaching and habitat loss. Plus, it's not every day that you can get yourself a pair of tiger print Jimmy Choo's and do your bit to help save a species! We really appreciate the support we have received from Kelly, Graeme and Jo, and initiatives like this will go a long way to help WWF's work to double wild tiger numbers by 2022."
WWF has been working in tiger conservation since the early 1970s. However, the lack of sustained political will, anti-poaching and habitat protection efforts, coupled with the rise in global demand for tiger parts especially from an increasingly affluent Asia, have pushed tigers to the brink today.
Illegal tiger trade has been a source of major concern as this is the second-greatest threat to species after habitat destruction. Tiger parts are used in traditional Asian medicine, and as trophies and garments. In fact, one tiger's body part can reportedly be sold for over £6452.4.
In all, seizures of tiger products in tiger range countries between 2000 and 2010 represented at least 1,121 tigers killed, with items seized including 480 skins and over 1,250kg of bones.