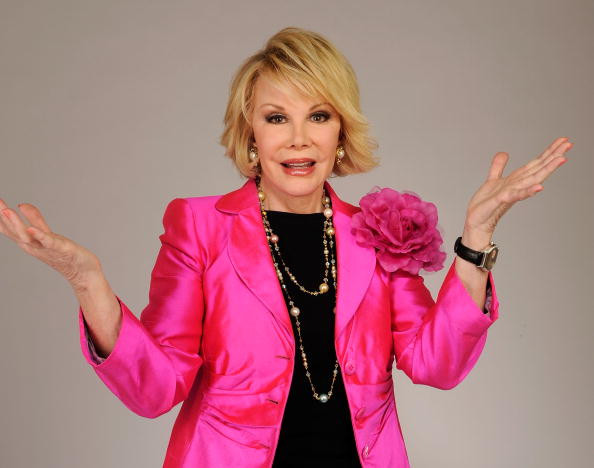 Joan Rivers had planned to commit suicide if diagnosed with Alzheimer's disease, it has emerged.
In one of her final interviews, the 81-year-old comedienne, who died earlier this month following surgical complications, admitted that she would've taken her own life if doctors informed her she was suffering from the debilitating condition.
"If I get Alzheimer's disease I'm out of here. I worry I'll be on stage and tell the same joke three times," she told the Sun.
"I don't want people to say, 'She was eating her mashed potato and putting it in her eyes.' "
Alzheimer is the most common forms of dementia with patients suffering confusion, memory loss, and disorientation. There is no known cure for the disease, which is most common in old age, and eventually leads to death.
Before her demise, Rivers had been in a medically-induced coma at Mount Sinai hospital in New York for a week after suffering a cardiac arrest during throat surgery at the private Yorkville Endoscopy clinic on August 28.
She was laid to rest in an extravagant "Hollywood Affair" at the Temple Emanu-El in Manhattan. Radio host Howard Stern, actress Sarah Jessica Parker, mogul Donald Trump, comic Kathy Griffin, Rosie O'Donnell and film star Whoopi Goldberg were amongst the stars that attended the Broadway style, star-studded funeral.
Meanwhile, the medical examiner's office has launched an investigation into her death after an autopsy proved inconclusive.
Rivers is survived by 46-year-old daughter Melissa Rivers and her grandson Cooper, 13.