Swansea City boss Michael Laudrup says Liverpool must pay big money to sign midfielder Joe Allen.
Brendan Rodgers says he is keen to sign Allen from former club Swansea to help bolster his midfielder ahead of the new season.
But The Swans, who have already lost Rodgers to Anfield, are refusing to give in to The Reds' demands and says only a big fee will see Allen leave the Liberty Stadium.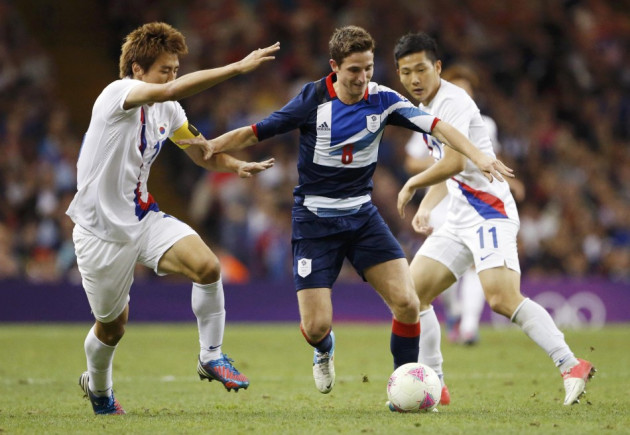 "He is worth a lot of money because he's a good player," said Laudrup.
"The manager knows him and knows if he wants to change the way Liverpool play he needs a player in the midfield like Joe Allen.
"But he also knows he's very, very expensive. We saw they bought a couple of midfielders in the last few years for a lot of money, but with all due respect Joe is on a level above.
"In my opinion, if one is worth £17m then Joe is worth more, perhaps over £20million. I'm talking as a football man not as a chairman but if the chairman asks my advice then I will tell him the same."
Laudrup has revealed however, that while a valuation of Allen hasn't been set, he will talk to the Welshman over whether he wants to stay Swansea.
"Joe Allen showed up today at the training ground, he did not train but I had a small chat with him, but we did not touch the subject right now," Laudrup explained.
"I did not think it was the proper moment, but we will have to talk about that with the player to see what he wants so we can say something official, otherwise the rumours will go on until August 31, which is not in anyone's interest.
"On Wednesday he will be back in training with the other two guys who have been at the Olympics and then we will have some talks so it does not go on until the last day of the transfer window."
The 22 year old has been playing with Team GB during their Olympic campaign, which ended with an exit at the hands of South Korea on Saturday; a welcome distraction from the discussion over his immediate future.
In a six-month period, former manager Kenny Dalglish spent in excess of £100m with a scattergun approach, with the failures of the likes of Stewart Downing and Jordan Henderson undermining the club's fight for a Champions League spot.
Therefore, with a deluge of money having previously been spent, Liverpool owners FSG are yet to reveal whether they will permit a similar splurge this summer following last season's disappointing campaign.
Liverpool will be looking to better their eighth place finish from last season, and reclaim a place back in the Champions League having failed to qualify for three successive years.