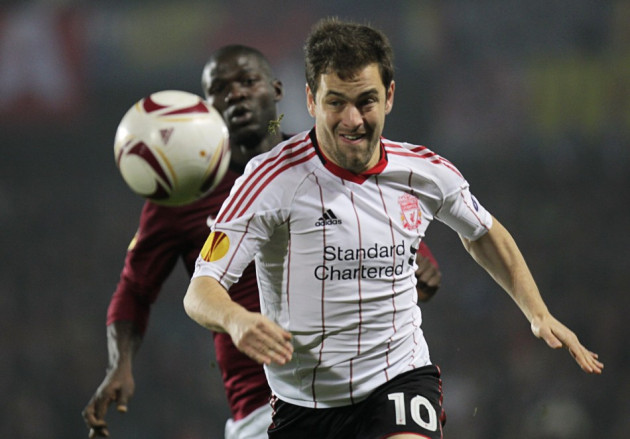 On loan Liverpool midfielder Joe Cole has expressed a desire to return to Anfield after a successful season with French club Lille.
The 30-year-old made 20 league starts for the French side during the 2011/12 campaign, scoring four goals as Lille finished third in Ligue 1.
The French club are keen to keep him at the Stade Lille-Metropole, particularly after Eden Hazard announced his transfer to Chelsea on Monday, but Cole has indicated he would relish the chance to have a second chance under a new manager at Liverpool.
"I would love the chance - if they wanted to - to put it right," he told Sky Sports News.
"I don't want that on my career. I've been a success at West Ham, a success at Chelsea, and come to another country in France and had a good season.
"It's just that season at Liverpool it's in their hands. I'm easy whatever way but the fire still burns with me and I would love to have the chance to put it right if that's what they wanted.
"[Kenny Dalglish's departure] just changes my future. Whereas it was quite clear before Kenny got the sack that I wouldn't be going back there, who knows what will happen now? I'm just waiting on some kind of information."
Meanwhile, Alberto Aquilani faces a nervous wait to see if he will return to Anfield after his loan spell at AC Milan came to an end.
The 27-year-old joined Liverpool for £17m in 2009 but made just 18 appearances before spending consecutive seasons on-loan at Juventus and then Milan.
The Rossoneri remain interested in signing Aquilani on a permanent deal but are reluctant to meet Liverpool's £7m asking price for a player who has barely played for his parent club in the last three years.
"We'll have to wait and see what happens when it comes to my future," Aquilani said earlier this month.
"The door is semi-open for me to stay here."