Brendan Rodgers was unable to conceal his disappointment as Liverpool were brushed aside by a Swansea team that simply outplayed the reigning League Cup champions.
Facing his former club for the first time, Rodgers would have hoped that Liverpool would have had enough strength in depth to overcome the challenge of Swansea, despite making nine changes from the side that drew with Everton at the weekend.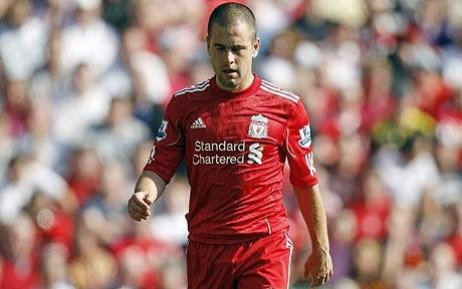 However, Swansea were by far the better side and ran out deserved 3-1 winners as Rodgers was forced to admit that "the best team won".
The Reds boss spoke positively about the performances of Joe Allen and Jamie Carragher, but he could not hide his anger at the display of Joe Cole who was handed a rare start after returning in the summer from his season-long loan at Lille.
Cole was hauled off at half-time and it seems that his Liverpool future may now be in jeopardy with Rodgers suggesting that the club are running out of patience with the former Chelsea midfielder.
"I can't keep playing Steven Gerrard and Luis Suarez while Joe Allen was virtually playing on his own in midfield," said Rodgers. "Joe Cole had an opportunity, the club has invested an astronomical sum of money on a talented player and he has to seize his opportunities.
"It was too slow, it just was not what I would expect from a team I had set up to be dynamic so I think it was a difficult night for him."
Rodgers was also forced to remove striker Samed Yesil at half-time as he introduced Gerrard and Suarez in order to attempt to get back in the game. The two experienced players had an immediate impact but the North Irishman conceded that Swansea remained the better side.
"Swansea were bright and creative. They took their chances very well. It was disappointing to lose and to be out of the competition but I don't think we can have any complaints," Rodgers told the clubs official website.
You can only really hurt when you are the better team [and you lose the game]. And I thought they were the better team.
"I know the size of the job here and tonight has been another lesson for me, in terms of where we are at. It's obviously disappointing but when the other team is better than you, you have to acknowledge that and move on."