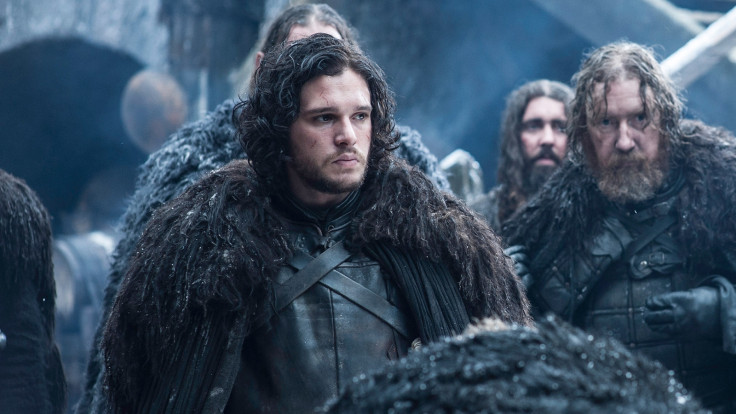 A plot leak by a Reddit user claims to reveal the fate of Jon Snow and Daenerys Targaryen in Game of Thrones season 7. The post also talks about the future of the dreaded White Walkers.
Warning: The article contains massive spoilers from Game of Thrones. Proceed at your own risk.
A Reddit user dimbismp claims to know two major plot points involving the King of the North and the Mother of the Dragons. According to him, not only will the duo will meet and discuss strategies, but will also develop a romantic bond.
Last month, on-set image leaks showed a meeting between Kit Harington's character with that of Emilia Clarke's. The Reddit user claims the leaders will meet to discuss the looming danger of the White Walkers and strategies to tackle them.
"Jon meets Dany at E03. He is summoned by Dany, who wants him to bend the knee, but he refuses. Eventually,with the help of Tyrion, He swears fealty in exchange her help in the war against the WW[White Walkers]. Gradually they grow to admire each other and they have sex at the end of episode 7. They will be together for most of the season," the leaked description reads.
The plot leak also claims that the Stark siblings will ultimately reunite and Little Finger's fate will be decided by the fierce assassin Arya and her siblings Bran and Sansa. "Sansa realises she's being played by LF (he tries to set the two sisters against each other) by the end of the season with help from Bran. LF won't survive this. Arya will be the executioner," the Reddit post claims.
Daenerys will also burn few lords from the Westeros who refuse to support her rule. Given that Targaryens are known to have some madness in them, it comes as no surprise that the Mother of the Dragons might show signs of a "Mad Queen" . According to the post, The Wall will fall at the end of the season.
The show's creators and actors have said that the next season is complex and has intricate details. "Producers are taking the length of time it takes to shoot ten episodes to shoot just seven this year and six next year," actor Iain Glen has earlier told Radio Times.
"I think the scale and size of the set pieces, the world that is being created it's just getting more and more extraordinary and they feel they need that time to shoot seven hours as opposed to ten," he added.
Game of Thrones season 7 will premiere in summer this year on HBO.