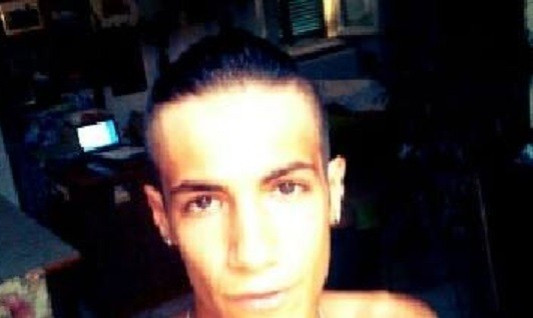 The father of Italian teenager Joele Leotta has arrived in England to try and find out why his son was savagely beaten to death, just days after the teenager left his family in Italy.
Ivan Leotta made the same journey taken by son Joele, only six days before his life was brutally taken by a violent mob of up to nine men, last weekend.
The teenager was living in Maidstone, Kent, and had just started working as a waiter in an Italian restaurant in the town when he died. The 19-year-old was attacked in the flat he was living in above the restaurant Vesuvius.
Shock in his hometown of Nibionno near Milan greeted his death and that was dad Ivan's response, as well.
He said Joele had been "so happy" in England and his grieving family cannot bear "to think about what happened to him."
In the wake of his death, tributes poured in to a Facebook page set up all Joele's memory. It also featured criticism and insults aimed at British people.
Ivan Leotta said: "All I know is that my son is dead. I don't know anything of the motive.
"He arrived in England on October 14 and the following day he started work at the Vesuvius restaurant in Maidstone, where he was living. If I am not mistaken the restaurant was run by Italians.
"I know the other lad who was attacked and I've tried to speak with him since arriving in England but he is in shock and in a bad way from the beating.
"I haven't been told anything in detail by the police. I am supposed to be seeing them later. They didn't want to say anything on the telephone.
"We are all so shocked by what has happened. He was so happy to be in England. We can't bring ourselves to think about it. We just want to know what happened.
"My son was not the sort to go looking for trouble and had only just arrived. He hadn't had time to make any enemies."
Nine men were arrested by Kent Police and questioned by police on suspicion of murder.Two of them - including the sole British national under suspicion, were released on bail.
It was reported that assailants were shouting that Italians were "taking jobs" as they carried out the attack. However, Kent Police said the death was not being treated as a racist incident. A spokesman denied it was linked to employment opportunities. He said: "This incident is not believed to be in connection with a dispute over jobs."