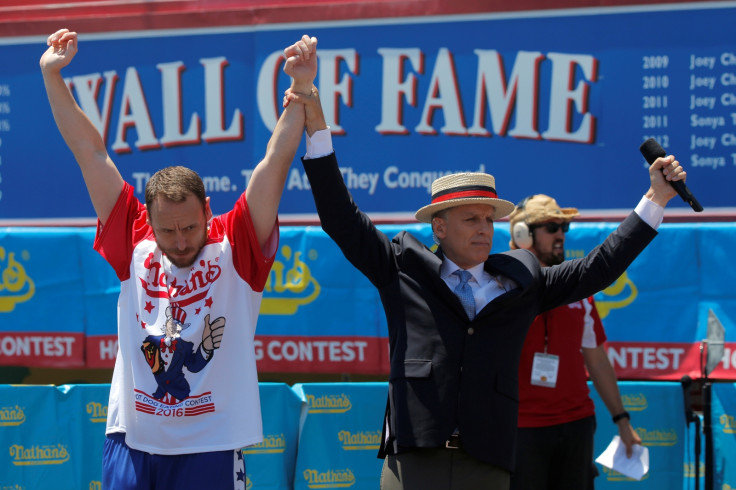 No one can eat hot dogs like Joey "Jaws" Chestnut. He has won the annual Coney Island hotdog-eating contest by consuming a record-breaking, stomach-churning 70 frankfurters, plus buns, in only 10 minutes.
That number was 17 more than his closest rival, Matt "The Megatoad" Stonie, who managed to snatch away Chestnut's Mustard Yellow International Belt in 2015, breaking Joey's string of eight wins at Nathan's Famous hot-dog eatery on the amusement park island.
No one has ever consumed as many hot dogs as Jaws in the history of the contest. But Chestnut managed to outdo himself with 73.5 hot dogs during a mere qualifying event, the Associated Press reported.
"Last year was rough," Chestnut told a crowd of thousands of admiring fans at the contest. "This year was the best ever."
Both Chestnut and the gracious Stonie (who said the champion did an amazing job) hail from San Jose, California.
The annual contest is an excuse for fans to engage in over-the-top red-white-and-blue Americana zaniness with spectators in hot dog hats and ketchup costumes under the glaring sun on the litter-strewn boardwalk of Coney Island.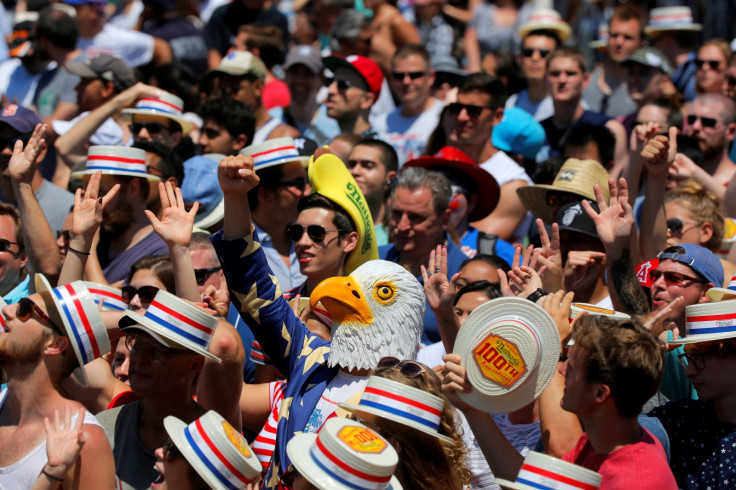 The winning frank-eating woman, Miki Sudo of Las Vegas, scoffed down 38.5 dogs and buns in 10 minutes to grab the female championship for the third year in a row. She and Chestnut each took home $10,000 — with relish.