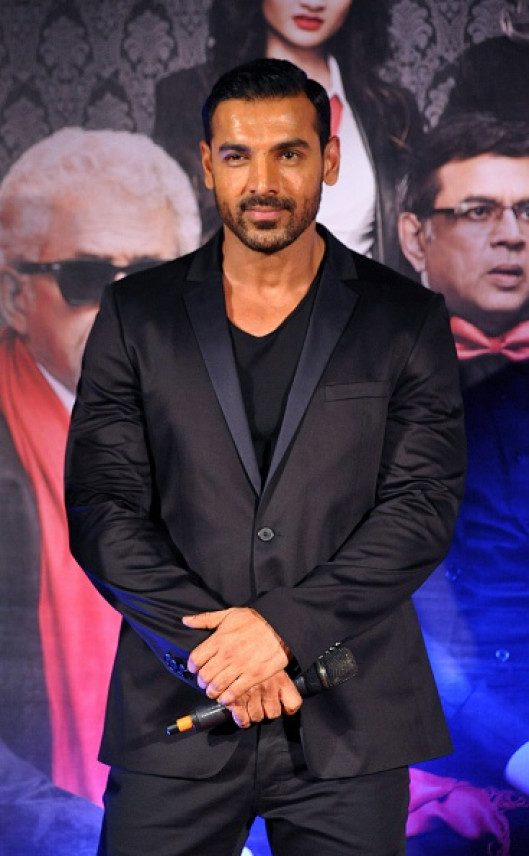 It's 13 years since former model John Abraham first made the move from the catwalk to the silver screen with his debut film Jism, in 2003. Today the 43-year-old is famed as much for his diverse range of films both as an actor and as a producer as well as his flawless physique.
While he made a name for himself in commercial films such as Dhoom, Dostana and Salaam-E-Ishq, the actor also took a risk starring in off-beat independent films, winning critical acclaim for his performances in Deepa Mehta's Water, New York and Shootout at Wadala.
Turning his hand to production, he went on to score a hit movie with debut home production Vicky Donor, which was followed by the widely hailed Madras Café. Rocky Handsome, the latest venture for John Abraham Entertainment, sees the charismatic star go back to his action hero roots for the gripping thriller as he takes on a rare martial art form in a remake of the Korean film The Man From Nowhere.
Disciplined and dedicated to his craft, the actor is intent on transforming filmmaking in India as he pledges to focus on content and raising the standards of storytelling in Bollywood through his home productions.
In an exclusive interview with IBTimes UK, John Abraham proves he's so much more than just a very handsome face as he talks about how he was inspired by Sylvester Stallone and why he sees himself as the Harvey Weinstein of Bollywood.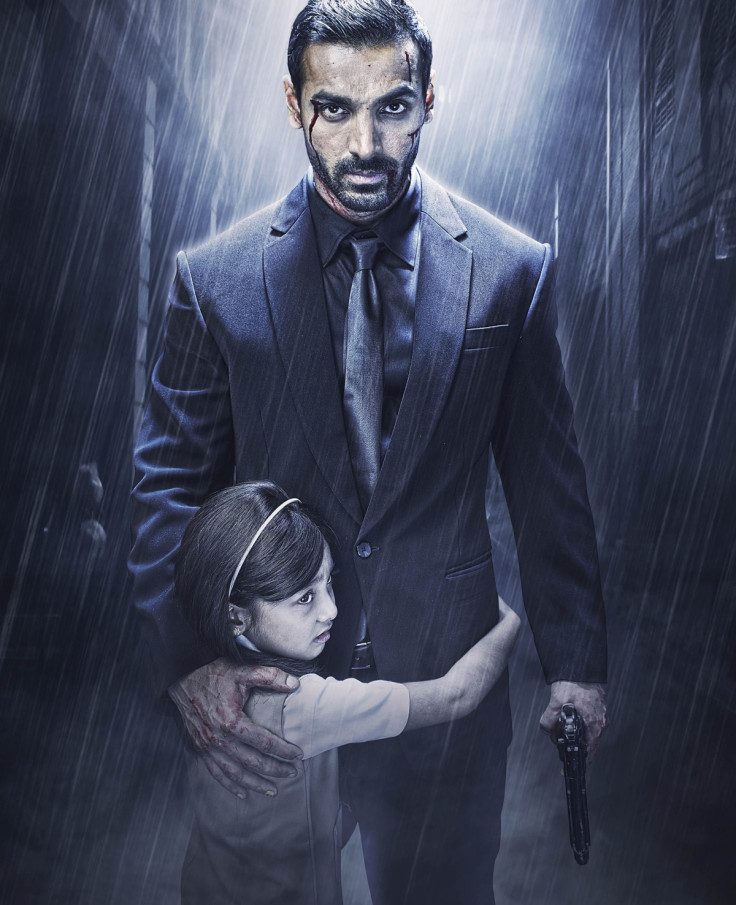 The film is adapted from The Man from Nowhere. What was it about Rocky Handsome that made you think it would be apt for an Indian audience?
"When I saw the original film The Man From Nowhere I thought it was very Indian in terms of its emotion and I felt this is a film that should be shown to the Indian audience and we decided to buy the remake rights for it and make it in India."
How close is it to the original and do you make a concerted effort not to draw heavily on the original film beyond the basic premise?
"Korean films are often very dark, so what we did is kept the film light, but kept the film very real. Actually we focused on the emotional quotient a lot more and the thing that we did not change is the action. When I saw the action I actually got nervous I thought: 'Oh my god, how will I manage even 50% of this.'
"This is action that has never been seen before in India because it's hand-to hand combat. And it's inspired by martial art forms called 'Yong Bhung.' Basically Malaysian Indonesian martial art forms where they play with knives.
"I practiced with knives for about 14 hours a day and I was completely damaged after each session but when I shot the sequence and showed it to my director ... he said: 'You look like you've been doing martial arts since the age of four.' It makes you perfect or as close to perfect as possible."
The relationship between the child and the protagonist is central to the story so can you describe how you worked with Diya Chalwad in the film to elicit a dramatic performance?
"Fortunately for me Diya was such a wonderful kid. She was six-and-a-half or seven-years-old when she was shooting the film. She was way more mature than her age. She was always smiling. She's a professional athlete. She's going to compete for India in gymnastics.
"She would come into my van everyday and say to me 'John sir, John sir, I've learnt something new today.' And she would do a back flip in the van. She's a really sweet kid, so our relationship was beautiful off-screen and it was never forced. I didn't have to sit there and try to get along with her. The moment that we were on camera it was just an extension of what we were off-screen. It was beautiful."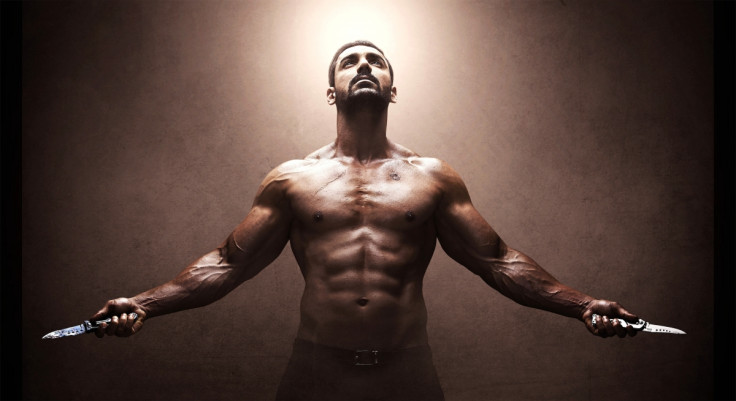 You've said that the film is a tribute to Sylvester Stallone. How has he inspired and influenced you?
"In some way I believe I'm the underdog and Stallone's always been the underdog. And the reason I got into film or got excited about film was Stallone when I saw him as Rocky Balboa. I felt that he was really really cool. So it's my homage in a way to Stallone."
You've taken on unconventional roles and edgy films. Does Rocky Handsome fit more into the mould of a commercial film?
"I think this is my third film I'm producing after Vicky Donor and Madras Café and I must say this is my commercially safest film. It has action, emotion, drama, it's a thriller. It's got everything you can ask for but under the umbrella of credibility because being a JA entertainment film, I doubly make sure that the content is right and the film is as fantastic as it can [be]. But it is a very commercially safe film. "
Can you describe your particular approach to film and what is your intention in the larger scheme of things in terms of the contribution you wish to make to Indian cinema?
" I think raising the standard of content and improving our screenplays, because every time you start improving the storytelling that will improve the basic narrative of our films I understand that song and dance is part of our culture but we take it to another level where everywhere we want to dance. It's getting derogatory. I think we need to understand whether we're making films or we're making only musicals."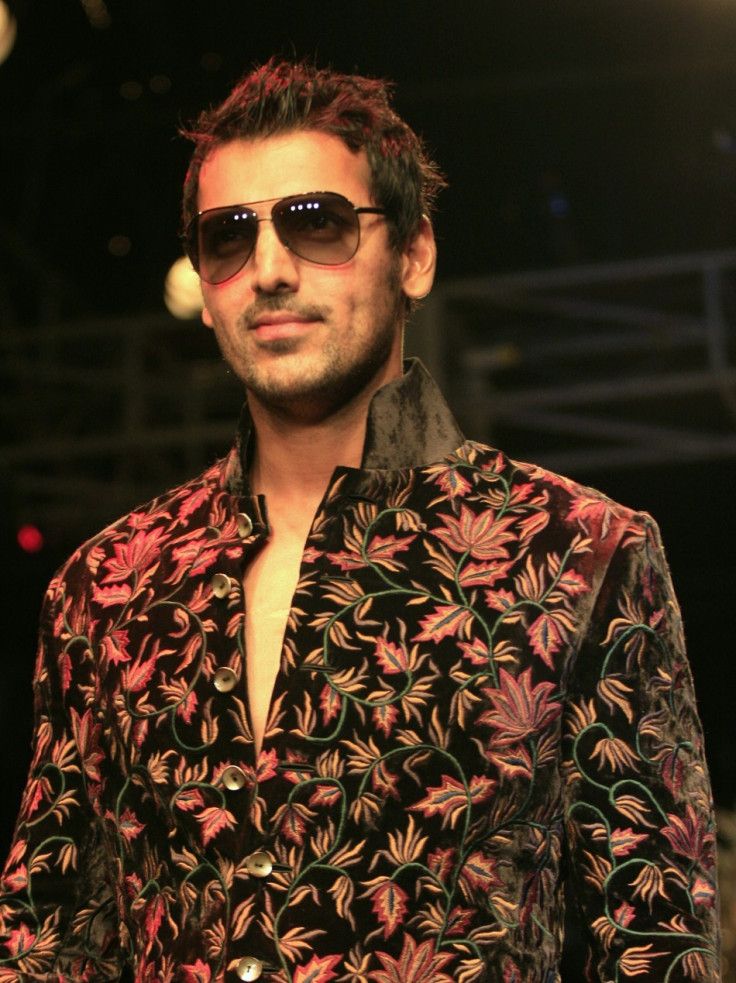 So is there a difference between the cinema you choose to star on and the cinema that has your name on it as a producer?
"I would never produce a Housefull 3. It doesn't fit in with the philosophy of my production house. Not that I didn't enjoy Housefull 2. I was part of it and I enjoyed it. Would I make them under my banner? No. I have a different intent as a producer. As an actor John Abraham working under JA entertainment I feel secure that I have a banner that takes care of content and every little detail and that should give confidence to other actors working under my banner."
You're clearly a very disciplined person in terms of your films and fitness but what are the attributes that have kept you working successfully over the years since your days as a model to today as an established star of Indian cinema and a producer?
"I think what's important is time. You must have respect for time ... And I am very disciplined. I wake up really really early. I like early shifts. And I give myself up completely to my director. I am as good or as bad as my director so it's very important for me at least."
How do you handle the highs and lows of a career in film?
"I think after being in this industry for 13 years I do understand that there are going to be lows and there are going to be highs. I don't get depressed. I enjoy the good moments. I keep it as a constant like a horse with blinkers and I think about my next project.
"People ask me with Rocky Handsome are you nervous? And I tell them I should have been nervous when I decided to do this film. Now I should be happy that I decided to do this film and I am very happy with the way the film has turned out and I'm very confidant."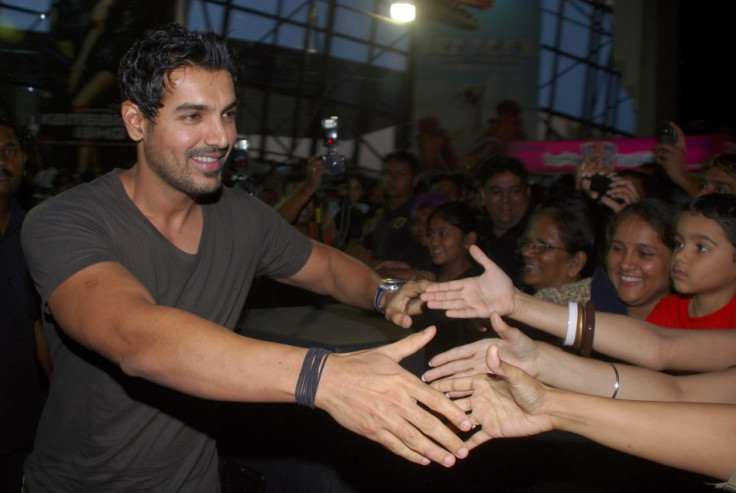 You're working with Varun Dhawan in Dishoom. What do you think of the new generation of actors and what's the best advice you might give based on your 13 years of experience in the industry?
"I just think the new actors are blessed with better screenplays and scripts. They have far more choice than we had. I also think that the advantages the new actors have is that they come with no baggage. Varun Dhawan, Tiger Shroff, Arjun Kapoor I've met all these boys. Lovely boys.
"My advice to them is just keep your feet on the ground. Keep your head in front and stay focused on the kind of films you're doing. Do films that are credible, At the end of the day people also respect you for what you do outside of your films. but it's also how we behave in society that defined us and that is very important."
What would you like John Abraham to be known for?
"I'd like John Abraham to be the Harvey Weinstein of India. I'd like him to be the Rupert Murdoch of this country. I'd like for him to make a difference to cinema and media and the voice of this country I have a long way to go. I think I'm very young as a producer and very young in this industry but given an opportunity I'll make that difference."
Rocky Handsome releases on 25 March. Watch the trailer below: