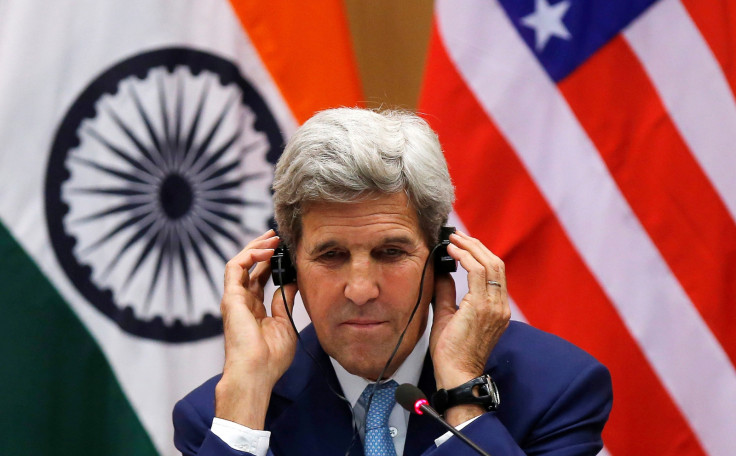 US Secretary of State John Kerry has urged Pakistan to step up its efforts in tackling terrorism.
Kerry, who is in India on a three-day visit, said at an informal gathering in the Indian capital New Delhi: "It is clear that Pakistan has work to do in order to push harder against its indigenous groups that are engaged in extremist activities. In fairness, the Pakistanis have suffered greatly from terrorism in their own country. All of us need to be supportive and also [the] understanding of how difficult it is to take it on step by step."
His remarks coincide with the unrest in Kashmir, the border region between India and Pakistan, which has been witnessing bloody violence in recent weeks. India blames Pakistan for most of the fighting in the Kashmir valley prompting a strong reaction from Islamabad.
"I believe that in the last months, progress is being made and the Pakistanis are moving at a greater pace," said Kerry without getting into the specifics. "We are working on it. I have been working on this issue very hard. I have had many engagements with Nawaz Sharif. We have been talking on the sanctuaries in the western part of the country, how to deal more effectively with the Haqqani network and the LeT [Lashkar-e-Taiba]."
Referring to the South China Sea dispute, Kerry held India up as an example of honouring verdicts. He said: "India's decision to accept an international tribunal judgment regarding its maritime border with Bangladesh actually stands apart. This is the model to help potentially dangerous disputes in different danger spots...these can be resolved peacefully including [the] South China Sea [dispute]."