Filipino President Rodrigo Duterte has said he is willing to discuss any issue with his US counterpart when they meet in Laos next week.
"They must understand the problem first before we talk about human rights. I would insist, listen to me: this is what the problem is, then we can talk," Reuters quoted Duterte as telling reporters.
On Monday (29 August), the White House said both the countries' heads are expected to meet on the sidelines of the East Asia Summit on 6 September, where Obama could raise alleged human rights violations by the Duterte administration.
The Filipino president has been dubbed "the punisher" and severely criticised for his war against illegal drugs.
"We absolutely expect that the president will raise concerns about some of the recent statements from the president of the Philippines," said Ben Rhodes, Deputy National Security Adviser to the White House. He referred to controversial statements by Duterte in recent times on vigilante killings, media, other countries and their leaders.
The tough-talking Duterte had lashed out at US ambassador to Manila Philip Goldberg, branding him 'gay'.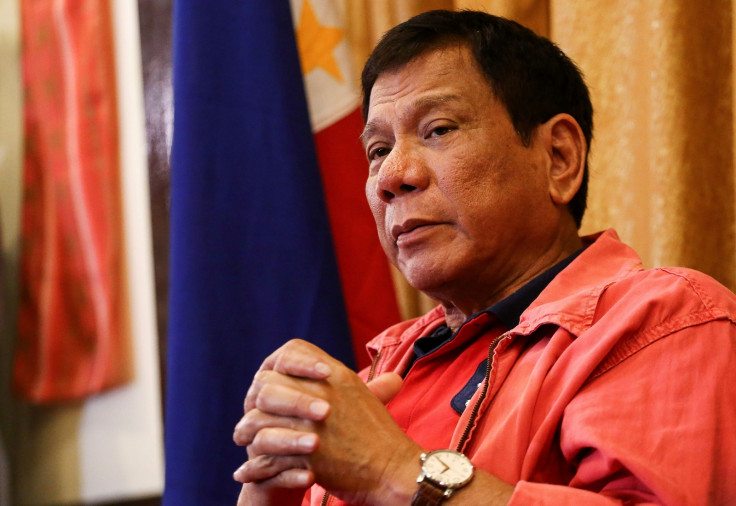 Manila police have admitted that close to 2,000 alleged drug dealers and users have been killed since Duterte took office on 30 June. Nearly half of the so-called criminals were thought to have died during police raids and the rest in shootouts by unrecognised gunmen.
"We are concerned by these detentions, as well as the extrajudicial killings of individuals suspected to be involved in drug activity in the Philippines," US State Department spokeswoman Elizabeth Trudeau said.
"We strongly urge the Philippines to ensure its law enforcement efforts comply with its human rights obligations. We believe in rule of law. We believe in due process. We believe in respect for universal human rights. We believe, fundamentally, that those aspects ensure and promote long-term security," AP quoted her as saying.
During their maiden meet, Obama and Duterte are also expected to discuss other important issues, including regional security amid growing tensions over the territorial dispute in the South China Sea.