WGN America has decided to cancel its acclaimed drama Underground after only two seasons. The network issued a statement explaining that it was changing its programming course as its parent company Tribune gets ready for an acquisition by Sinclair Broadcast Group.
"Despite Underground being a terrific and important series, it no longer fits with our new direction and we have reached the difficult decision not to renew it for a third season. We are tremendously proud of this landmark series that captured the zeitgeist and made an impact on television in a way never before seen on the medium," Tribune Media President and CEO Peter Kern said.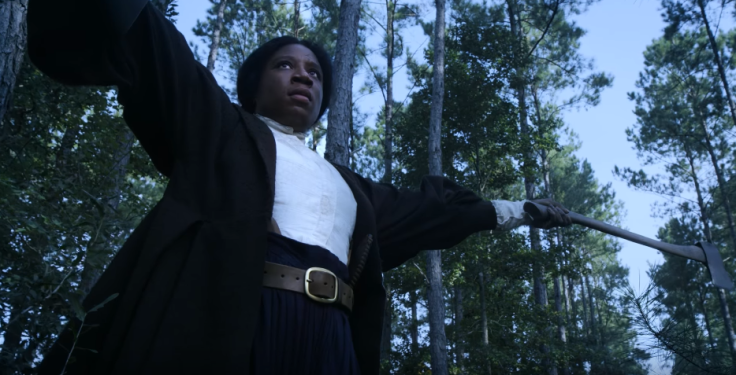 "We thank the incomparable creators Misha Green and Joe Pokaski and the great John Legend, along with the talented creative team and cast who brought the unsung American heroes of the Underground Railroad to life," he said, according to Deadline.
The show's cancellation follows that of Outsiders, which was also dropped recently.
Legend, who works as an executive producer on the American slave-era show Underground, was none too happy with the decision and took to Twitter to vent his frustration.
"WGN America has been bought and is going a different direction strategically. We will find a new home for #Underground!" he wrote. "Content wins. We're not reliant on a particular network to make great content. We're so proud of our show and the audience that supported!"
He urged fans to drop hints to networks and streaming services in the hopes that it would help in finding a new home for the show and also threw some shade on WGN America's new owner. "Be wary of Sinclair though. They're trying to make local stations mini Fox Newses, but more to the right," he wrote.
Green also thanked fans for all the support following the news. "But the fight ain't over. We appreciate the outpouring of fan support. & we're determined to find a new network for #Underground!!!"
Others also turned to social media to voice their support of the series starring Jurnee Smollett-Bell, Aldis Hodge, Aisha Hinds and Christopher Meloni; and to lament its cancellation.