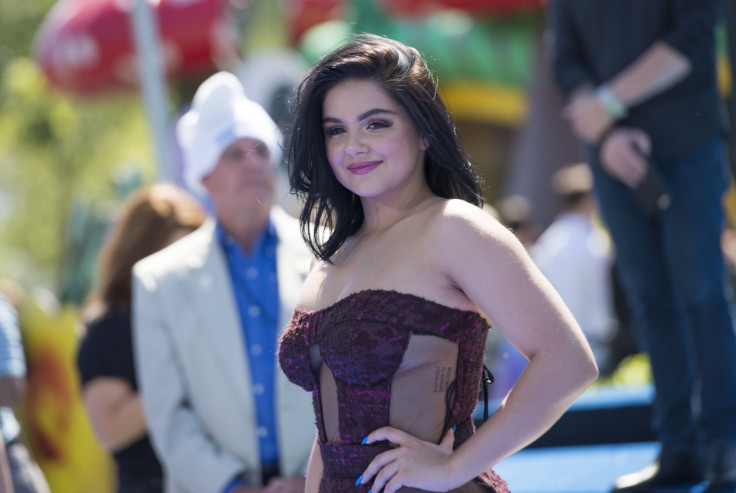 Modern Family star Ariel Winter has courted fresh controversay after posting a series of racy pictures on Instagram in honour of Memorial Day. The 19-year-old actress was slammed as "disrespectful" and faced accusations of attention seeking after stripping to a skimpy bikini for an impromptu beach photo session.
Utilising the photo-sharing app's carousel feature, she gave her 3.2 million followers a glimpse of her day at the beach with boyfriend Levi Meaden. One of the images showed Winter kneeling in the sand while seductively tugging at her bottoms to reveal her bikini line. She captioned the images "Memorial Day".
Memorial Day is a national holiday in the US to remember those who died while serving in the armed forces.
It didn't take long for the teenager's display to provoke the wrath of fans.
One user wrote: "Ur so embarrassing. I feel embarrassed for you. Why in hell do you keep putting photos up revealing ur body? U look stupid. Ur an actress in a very successful show. U don't need to do all this pathetic stuff for attention."
Another critic delivered a dose of sarcasm saying: "Nothing says honouring the war dead like a barely there bikini..."
Another agreed the image was in poor taste as "Memorial Day is meant for remembering our fallen men and women who fought for our freedom – not an opportunity to post bikini shots. This is disrespectful."
"It's already bad enough with the bikini. But now you're pulling the strings? ATTENTION MUCH? and on Memorial Day. Pathetic."
Winter refused to entertain the backlash and later returned to Instagram to pay tribute to the fallen soldiers in the second post which read: "Could not be more grateful to all of the men and women who risk their lives to protect ours and our freedom. We are all forever indebted to your service. Thank you."
However, for many fans, it was a case of too little, too late. One said: "Lmao an hour later and her post in a Bikini has so many more likes than this post."