The wife of Beatles legend John Lennon looks set to receive a credit for his classic single, Imagine, 46 years after it was released. However, the news has been met with criticism from fans of the late musician who still believe Yoko Ono was to blame for The Beatles splitting up.
The unexpected honour was announced at the National Music Publishers Association annual event in New York on 14 June. Ono, 84, was present at the awards with her son Sean Ono Lennon, to receive the song of the century accolade for Imagine on behalf of Lennon who died in 1980.
Justifying Ono receiving a credit, a clip was played during the ceremony of Lennon previously stating that her contribution to the 1971 ballad should be recognised. The late singer said: "Imagine should be credited as a Lennon-Ono song. A lot of it – the lyric and the concept – came from Yoko.
"But those days I was a bit more selfish, a bit more macho, and I sort of omitted to mention her contribution. But it was right out of Grapefruit, her book. There's a whole pile of pieces about Imagine this and Imagine that."
Reaction to the news on social media was mixed but the critics' voice seemed louder than that of Ono's supporters.
Referencing Lennon's decision to quit The Beatles in 1970 after marrying the artist, one commentator seethed: "The only thing Yoko Ono deserves credit for is destroying the Beatles," while another shared a similar sentiment: "Isn't it enough she broke up the band?"
The credit does not mean much to one sceptic, who stated: "Just a business deal." Another weighed in: "Nibbling away at the legacy. #doublestandards." One other critic sniped: "When is this no talent, media addict, b******t artist, rockband wedge, is going to disappear from all Beatles' fans lives forever?"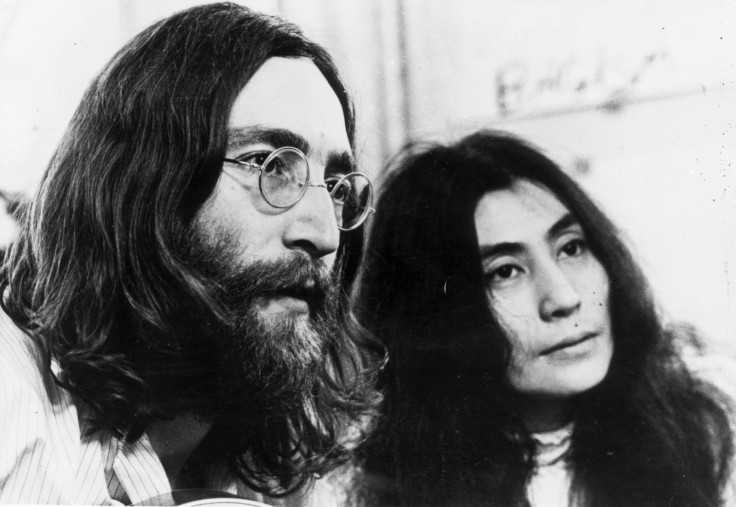 For all the backlash, there are some swaying in Ono's favour. One supporter tweeted: "Glad to hear it. Someday she will be remembered without all the misogyny." Another sent congratulations, writing: "About time. They are Yoko's lyrics. Simple as. And John recognised them as such. It would have happened well before now if John had lived."
Lennon's son Sean could not be more thrilled with the move and told Billboard after the ceremony: "When they officially acknowledged – through my father's account – that my mother co-wrote Imagine, the song of the century, it may have been the happiest day of mine and [my] mother's life."
Although the process of adding Ono to the credits has begun, it could be some time before it is completed in light of possible opposition. As Ono is listed an executor of Lennon's estate, it is thought she may have already received royalties over the last four decades.
Listen to John Lennon's Imagine: