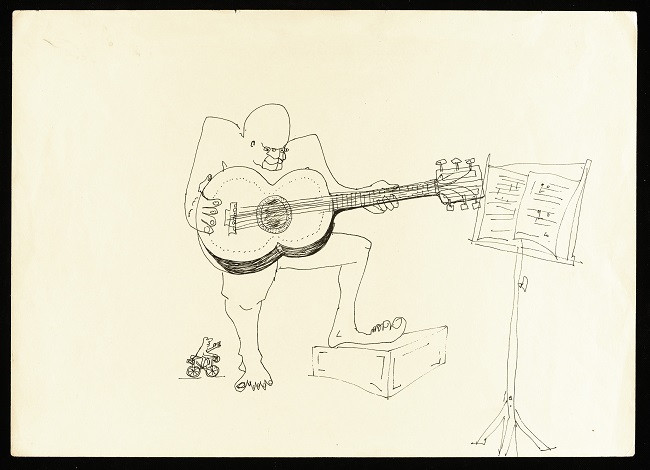 This four-eyed and big-footed guitar player is part of John Lennon's literary collection that has fetched $2.9 million (£1.7 million) at auction – four or five times more than previously estimated.
The 89 lots from Lennon's critically acclaimed books: In His Own Write (1964) and A Spaniard in the Works (1965), were snapped up within two hours by collectors at Sotheby's in New York.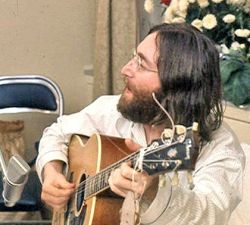 The John Lennon: 'You Might Well Arsk': Original Drawings and Manuscripts, 1964-65, had originally been in the private collection of legendary publisher Tom Maschler, who first spotted Lennon's literary talent.
The Singularge Experience of Miss Anne Duffield - the hilarious parody of Sherlock Holmes from his book A Spaniard in the Works - led the sale and was bought for $209,000, (£125,007) - four-times the pre-sale estimate. The guitar player fetched $109,375, (£65,420), and his water colour drawing: 'Oh Dear Sheep' from 'Bernice's Sheep' was sold for $81,250, (£48,597).
The rest of his works totalled $626,875 ( £373,540) which included an illustration of a vicar gazing at a naked couple which went under the hammer for $59,375, (£35,513).
"You Might Well Arsk' sale fetched a total far above the high estimate and John Lennon has now been recognised as having an exceptional literary and artistic talent," said Philip Errington, director, of Sotheby's Books and Manuscripts Department.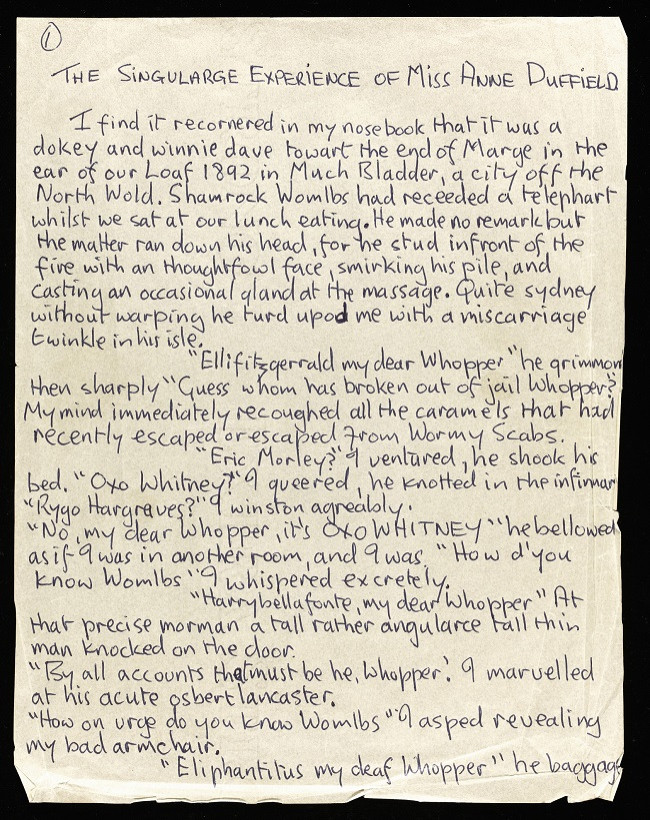 Gabriel Heaton, deputy director Sotheby's Books and Manuscripts Department, said: "This outstanding result, the first 'white glove' sale of 2014 at Sotheby's New York, shows that Lennon's nonsense verse, puns, wicked humour and comic drawings continue to resonate fifty years after the publication in In His Own Write and A Spaniard in the Works."