John McAfee declares war on Kim Dotcom: Fight erupts between tech's most controversial figures
A fight has erupted online over Dotcom offering McAfee employee a job as CTO of Megaupload 2.0.
Two of the tech world's most controversial figures, Kim Dotcom and John McAfee, are currently involved in an online feud, which erupted over claims of poaching, bullying and stock inflation.
A war of words between the two has led to Dotcom calling McAfee "crazy" and a "bully" over his reaction to asking McAfee's Chief Technology Officer (CTO) Eric J Anderson to work for Megaupload 2.0.
McAfee, who is infamous for anti-virus software, fleeing police in Belize after being accused of murdering his neighbour and attempting to run for US president, is now at the helm of a penny stock company called MGT Capital Investments – a mobile gaming company that is now moving into cybersecurity and has been rebranded as John McAfee Global Technologies.
Dotcom told IBTimes UK in an exclusive interview that the row between him and McAfee has its roots in MGT offering to invest $30m (£23m) in cash and stock into Dotcom's new cloud storage service Megaupload 2.0, which Dotcom rejected because he felt that MGT would have trouble raising the funds.
McAfee apparently planned to make a big announcement about the partnership at Defcon 2016 in Las Vegas from 4-7 August and was willing to hand over $500,000 upfront, but Dotcom refused because he felt it was a ploy by McAfee trying to illegally "pump up" MGT's stock value.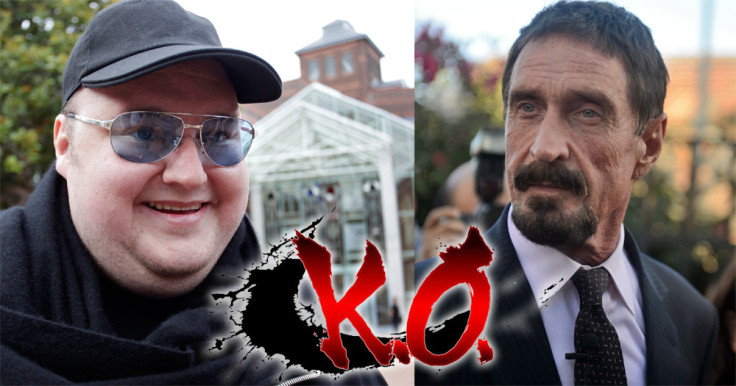 McAfee planned to announce partnership at Defcon 2016
Dotcom's reasoning could be linked to the fact MGT's stock value increased by almost 600% and its market value jumped from $6m to $80m in the space of just nine days after McAfee was announced as CEO and executive chairman on 9 May.
"It's illegal if you push a stock price up by making non-substantial announcements about fantasy products and investments. He does it all the time. The MGT hype is based on hot air," said Dotcom. "I think John needs to be more careful. It's just a matter of time until the US Securities and Exchange Commission takes a close look at MGT."
To add fuel to the fire, at the same time Dotcom was also interesting in hiring Eric J Anderson, a former Rockstar game developer known online as Eijah and famed for his work developing DemonSaw, an end-to-end encrypted decentralised anonymous information sharing app that is endorsed by McAfee.
Anderson was coveted by McAfee for his expertise in privacy and cryptography and he accepted a position with MGT as CTO, but Dotcom was also interested in working with him. However, it seems McAfee didn't take too kindly to the news, with Dotcom describing McAfee as "going mental" and "making serious threats" about the approach.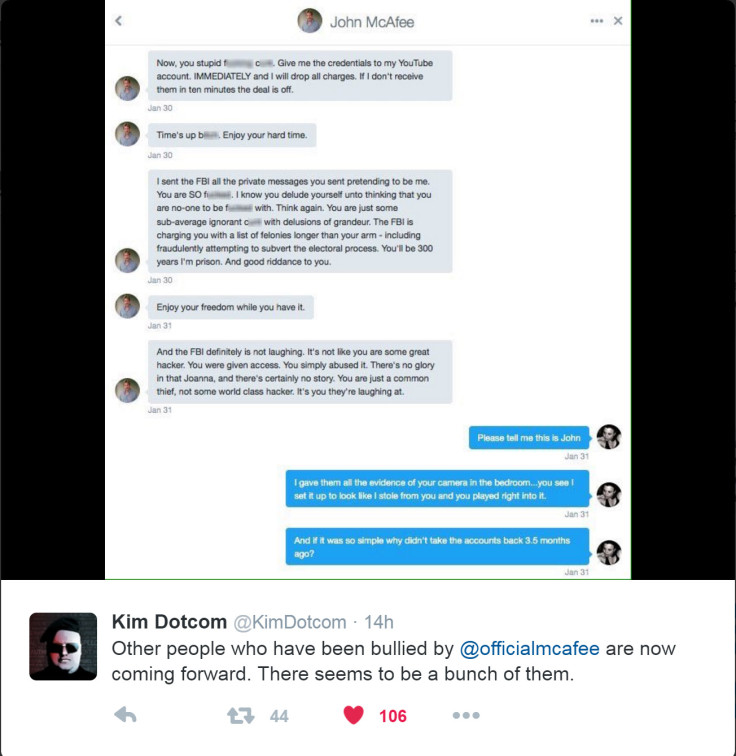 Comparing McAfee to Dory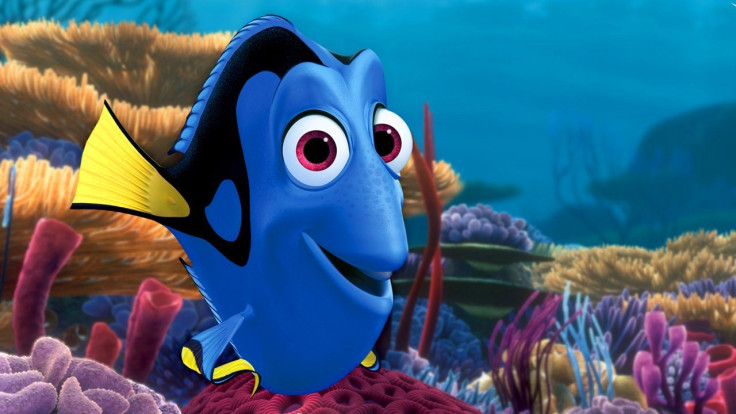 "It wasn't poaching. [Eijah] would have remained with MGT as well. I offered him to manage the Megaupload 2.0 team. It wouldn't have been full time," said Dotcom. "John is clearly nuts. He threatened to burn MGT into the ground if Eijah worked with me. There was a lot of screaming and verbal abuse. [Eijah] told me he is scared. That's why I spoke out."
Following Dotcom denouncing McAfee on Twitter, others have come forward complaining about being bullied by McAfee. This has further incensed McAfee, leading to him threatening Dotcom: "And tomorrow I will teach you a lesson: When you start a war you cannot undo it."
But Dotcom isn't worried, and is more amused by McAfee than anything else.
"He's like 75 years old. He will run out of steam quickly. And after 40 years of drug abuse his dementia will erase everything that happened by tomorrow. He's like Dory [the fish with short-term memory loss in the popular Disney Pixar films Finding Nemo and Finding Dory]," said Dotcom.
"He bullied Eijah. I consider him a friend. So I reacted. But my main concern is that John is dragging Eijah into this MGT pump and dump scheme. He could go to jail for that. Not good. Thanks to my intervention they will hopefully be more careful now. I'd like to see Eijah succeed."
IBTimes UK has reached out to John McAfee, who has regularly contributed to this website, for comment but has yet to hear back.
© Copyright IBTimes 2023. All rights reserved.